Keynote Presentation – Amateur Astronomer Locates Lost NASA Satellite
Overview: The scientific world was excited when Scott Tilley, an amateur astronomer, rediscovered a NASA satellite, which has been lost in space for more than a decade. In late January, 2018, Tilley was scanning the skies in search of a secret US government spy satellite launched by Elon Musk's SpaceX when he found signals from the long-lost satellite called the Imager for Magnetopause-to-Aurora Global Exploration (IMAGE). Launched on March 25, 2000, its mission was to study the magnetic field protecting the Earth from cosmic radiation. But in December 2005, IMAGE stopped communicating with NASA and its mission was declared over in 2007 after scientists failed to regain control.
This keynote will describe the method Tilley used to detect the satellite and his collaboration with NASA scientists and others in the amateur astronomy community to confirm the signal was indeed from IMAGE. Details will be provided of a tracking system designed to obtain both optical and radio based astrometrical and radio based Doppler characteristics of spacecraft in low Earth orbit (LEO), high Earth orbit (HEO), Geosynchronous Earth orbit (GEO). A description of the hardware and software used will be provided along with the operational techniques that allowed for the recovery of the IMAGE satellite.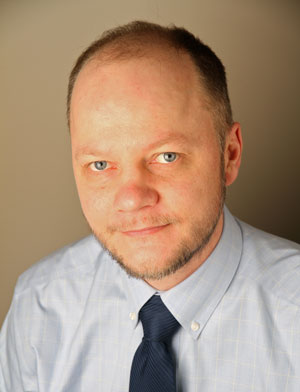 EMC Testing Requirements for Integrated Circuits (ICs) and Components
Overview: Can you imagine the world without electronic devices? Today's electronic gadgets, machines and appliances have become an integral part of our lives. The more our electronic devices use newer technologies such as 5G and IoT (Internet of Things), the greater the potential for disturbance (RF interference) among them. The largest challenge for these emerging applications will be RF compliance, not only with regards to regulatory requirements, but also there will be greater emphasis on operational environments to ensure optimal performance and public safety. These rapidly emerging technologies are increasingly affecting the commercial, automotive, and defense industries. This presentation will describe the EMC environment in which these technologies must operate, discuss new approaches to testing, and showcase some new product features and methodologies to address these challenges.
PRODUCT DEMO – What You Should Expect From Your Test Lab
Overview:
Whether your business operates in the wireless, telecom, IT, medical or aerospace industries, finding a test laboratory that fits your needs and delivers quality results is crucial. Competition among testing labs is as high as it's ever been. When you're preparing to take your product to market, you need to sift through the countless test labs and find the one that meets all your expectations. Most testing facilities can talk the talk, but can they walk the walk?
All test labs are not created equal, with specialties, scope and experience varying considerably. Finding a lab that has the capabilities to adequately test your product to the necessary regulatory standards while providing the appropriate product certifications can be a challenge within itself. But once you find an accredited test lab that meets your product's needs, the standards to which you hold that lab should not vary.
Join Gordon Hurst from MiCOM Labs as he discusses what you should expect from your test lab.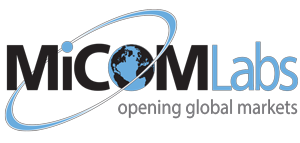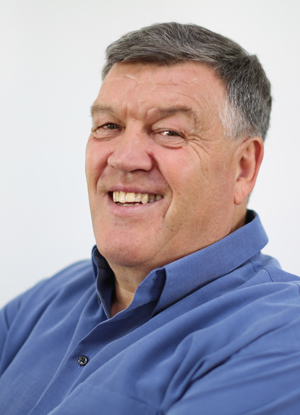 Gordon Hurst, BSc, CEng, MIEE
Advances in Receiver Test Methodologies
Overview: Troubleshooting failing emission tests has become a major pain point for every EMC engineer. Localizing intermittent signals or multiple layers of broadband and narrowband signals can be frustrating, even for the most seasoned RF engineer. During this technical session, we will compare different measurement methodologies and demonstrate how previously hidden signals can easily be detected. We will cover measurements such as Frequency Swept, Frequency Stepped and Time Domain Scan as well as real-time spectrum views with persistence mode that allow to differentiate between multiple source signals. EMC engineers as well as Test Laboratories are starting to invest in technology that provides invaluable diagnostic capability and speed of iterative testing to maximize their success in product certification.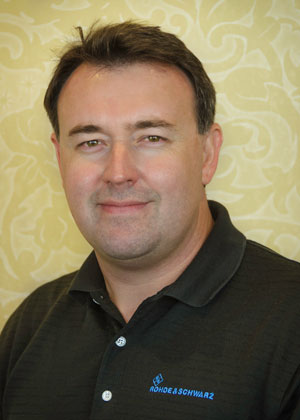 PRODUCT DEMO – Modern EMC Receivers and what they can do: The R&S® ESW
Overview: Superior noise floor, higher dynamic range, and an intuitive graphical user interface are just some of the attributes of the R&S® ESW EMI receiver from Rohde and Schwarz. Key focus will be placed on advanced measurements such as Time Domain Scan and a real-time mode with persistence display. They enable a dramatically shortened test time, provide revolutionary insight into the time characteristics of emissions, and help in identifying the sources of those emissions.
This demonstration will walk you through the superior intuitive graphical user interface for setting up the configurable pre-selector, executing a scan with and without time domains scan, and analyzing the spectrum with real-time spectrum analysis as well as present numerous other features of the best EMC Receiver on the market, the ESW. Join us and find out what all that hype is about!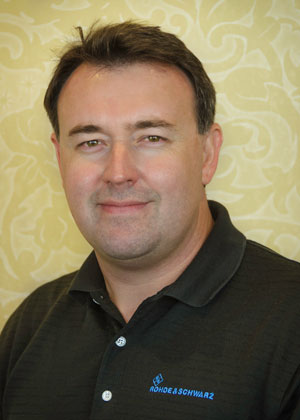 Advanced EMC Pre-Compliance Debugging with Real-Time Analysis
Overview: RIGOL's new Real-Time Spectrum Analyzers deliver outstanding swept spectrum performance combined with Real-Time analysis capability. Real-time analysis makes capturing, identifying, isolating, and analyzing complex and elusive signals simple; speeding the identification of root causes of unwanted emissions and accelerating the debug and resolution of those design problems. This webinar will focus on Real-Time and Mixed Domain techniques that go beyond standard Pre-Compliance measurements to make advanced EMC debugging possible.
PRODUCT DEMO – A Simple Production Solution: EESeal® Silicone Rubber Inserts for Connectors
Overview:
EESeal® Silicone Rubber Inserts for connectors are an easy production solution compared to bulky adapters, filtered connectors, and other traditional EMI/ESD solutions.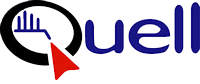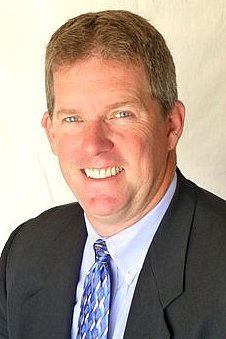 PRODUCT DEMO – New Single Band Amplifier Covers 10kHz to 1000 MHz Frequency Band
Overview:
Rob Rowe, AR's Manager of Engineering, demonstrates AR's "U" series amplifiers. These amplifiers are self-contained, air-cooled, broadband, Class A solid-state amplifiers designed for applications where instantaneous bandwidth, high gain and linearity are required. During this presentation you will see representative models from 1-watt to 100-watts, learn their key features and how the product family benefits your applications, and see a demo of the 100-watt model.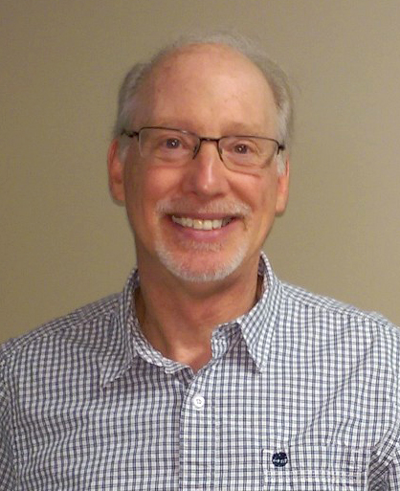 Everything You Need to Know About the Introduction of FFT Technology in MIL-STD-461G
Overview:
FFT technology, commonly referred to as Time Domain Scan, was implemented in MIL-STD461G which was released in December 2015. The introduction of Time Domain Scan provides great benefit to the MIL-STD-461 community, including the often-marketed speed advantage as well as the ability to properly characterize intermittent signals. Both advantages will be quantified and demonstrated. This presentation will thoroughly explain the contents of Table II, bandwidths and measurement time, which is the portion of the standard modified for the integration of Time Domain Scan. At the conclusion, you will thoroughly understand and be able to communicate the advantages of using Time Domain Scan, as well as the necessary modifications in equipment configuration.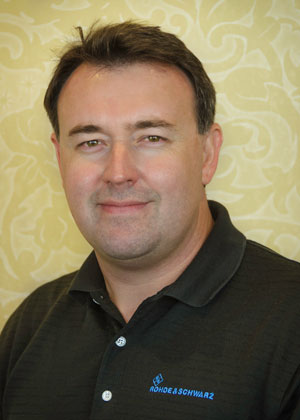 PRODUCT DEMO – Expand Pre-compliance and RF Test Capabilities with the New Multi-function SIGLENT SVA1015 Analyzer
Overview:
Solving technical challenges in EMI can be a complicated process involving proficiency with different equipment and vendors. The new SIGLENT SVA1015X helps minimize test time by combining a swept superheterodyne spectrum analyzer with a two port VNA. The available Distance to Fault, EMI, and complex impedance measurement options provide more functionality at a lower cost than any other manufacturer in the industry.
Building off of the popular SIGLENT SSA3000X series, the SVA features an improved UI with new touch screen, mouse, and keyboard support.
This presentation will introduce the SVA and highlight some of the features that will help Engineers accomplish more with their time.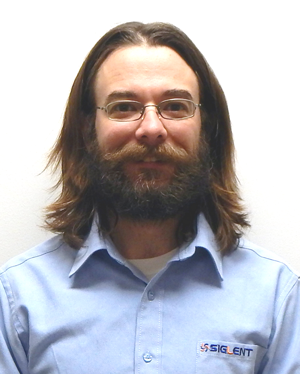 COTS Filters for MIL-STD-461 Applications
How to mitigate and select a Commercial Off-the-Shelf (COTS) EMI filter for MIL-STD-461 applications.
Overview:
EMI requirements are often ignored during product and system design. This is because there are typically no set parameters to design an EMI solution during the product design cycle.
Design engineers today are tasked to provide low cost COTS EMI filter solutions for military applications to mitigate unwanted EMI emissions. This presentation identifies EMI noise generators, provides EMI test methods, their limits, the failure modes and finally how to choose proper EMI filter solutions that meets the MIL-STD-461 conducted emissions from 10KHz to 10MHz requirements, and maintain filter attenuation up to 1GHZ and above when installed in the system with additional shielding and isolation between input and output terminations.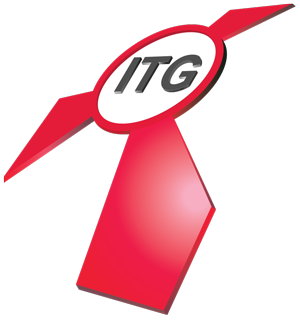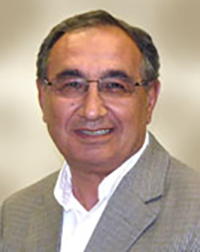 PRODUCT DEMO – Impedance Impact on CM Chokes with Different Winding Techniques and Wire Shapes
Overview:
At higher frequencies the impedance of a CM choke becomes an important factor to effectively suppress EMI noise. Based on some experience with different CM choke winding techniques and different shapes of wire with traditional toroid and square core shapes to compare the measured impedance test results, electrical performance and mechanical sizes to help engineers design higher performance CM chokes.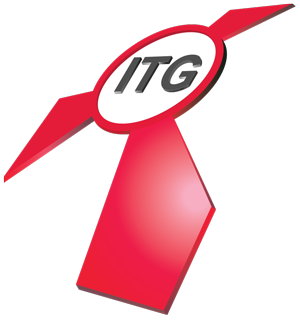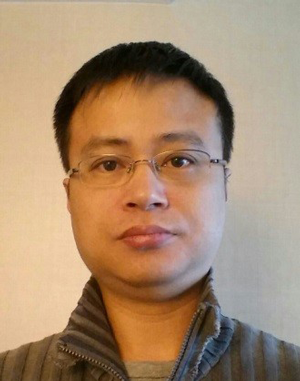 EMC Simulation for Automotive Ethernet
Overview:
The demand for high speed data transmission between electronic systems in modern vehicles has experienced a dramatic increase over the past years. The current generation of infotainment and ADAS systems already requires high data rates that are projected to grow even further in the future, fueled by trends like the upcoming introduction of connected and autonomous vehicles.
BroadR-Reach® is a point-to-point Ethernet Physical Layer standard for automotive applications, allowing full-duplex communication between two devices over an unshielded twisted-wire pair (UTP) at 100 Mb/s, with plans to further increase it to 1000 Mb/s. Unshielded twisted cables are lightweight and cost effective, but they make compliance of the BroadR-Reach® Ethernet with automotive EMC requirements a challenging task. The high data rates and the cable layout can pose significant challenges on designers of automotive electronics. Reliability and safety are of utmost importance, thus potential EMC issues are absolutely critical to assess early in the design process.
This eSeminar will present simulations of EMC related aspects of the automotive Ethernet: the effect of the PCB layout on the emission from an automotive Ethernet channel, crosstalk from the automotive Ethernet channel to other cables inside one harness, and susceptibility of the channel based on the BCI testing method.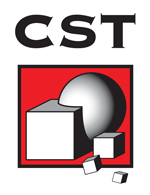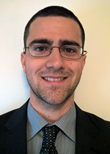 PRODUCT DEMO – MiCMS® Certification Management System: Solving Today's Growing Certification Challenges
Overview:
MiCMS is a cloud based certification management system that gives you complete control and visibility of your certification programs. The streamlined process lists all required documents and forms required for certification with status updates every step of the way. Upload files, receive reviewer comments, and instantly download your certificate with a push of a button. MiCMS archives your completed projects which includes uploaded documentation, certificates and communications for future reference. Access MiCMS securely 24/7 from any location and on any device, all with the convenience of a single interface.
Backed by MiCOM Labs's international accreditations and network of global regulatory experts, you'll have access to the fastest and most efficient way to product certification.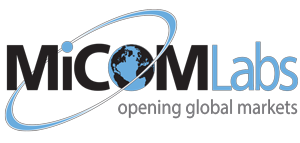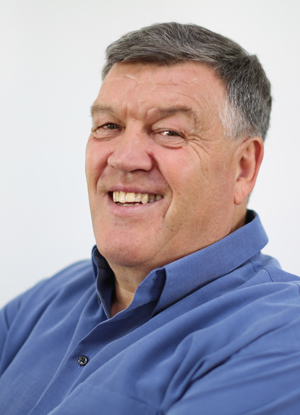 Gordon Hurst, BSc, CEng, MIEE
Understanding the Role of RTCA DO-160 in the Avionics Certification Process
Overview:
Understanding RTCA DO-160 EMI and Environmental requirements can seem like a daunting task. In this webinar we will learn some history behind this testing, the various parts that make up RTCA DO-160, and some helpful solutions to problems commonly seen during RTCA testing. We are continuing the theme we started last October when we gave a webinar on MIL STD 461. Note the two standards are similar, but different!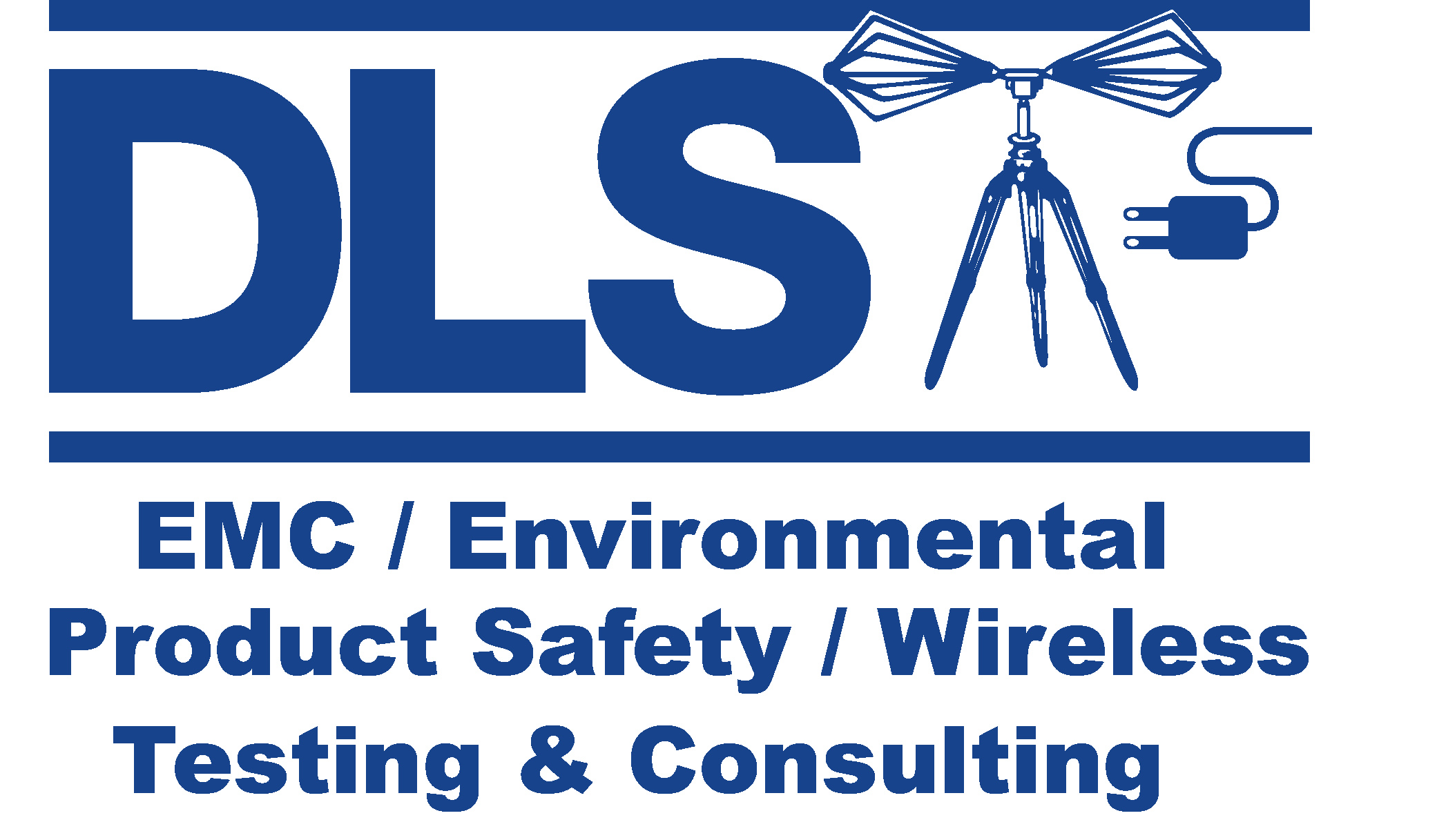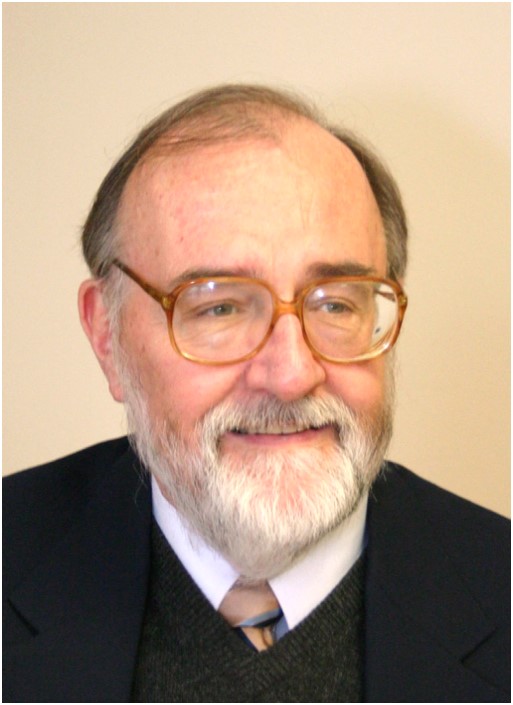 Donald L. Sweeney
President | D.L.S. Electronic Systems, Inc.
PRODUCT DEMO – Wireless Connectivity: Maintaining Order
Overview:
Wireless device proliferation is growing at an astounding rate. Increased congestion in the RF Spectrum creates challenges anywhere wireless technology is used. From manufacturing facilities to nationwide communication systems, interference issues can have significant effects, from lost revenue to loss of life. What tools are available to help maintain order in the finite RF Spectrum space? Anritsu's portfolio of Spectrum Analyzers and Monitors provide a wide range of resources to identify and resolve RF related issues.
The Engineer's Guide to Selecting Your EMI Filter
Overview:
This presentation will review different types of noise, why we need filters, limits within the standards, where filters are used, types of filters and their design, selection criteria of a filter, how to interpret the data provided for a filter and proper installation and implementation of filters.