2019 EMC LIVE Technical Program
Improving EMC Test Lab Workflow
Overview: Joe DiBiase, AR's Manager EMC Applications and Systems, discusses Improving EMC Test Lab Workflow. For those who set up a lab, or those making changes to a lab, this presentation will provide useful guidance to consider. Areas covered will include the importance of a well-developed plan, developing personnel, overall lab setup, test equipment, and software considerations, test preparation, and the value of purchased turnkey systems.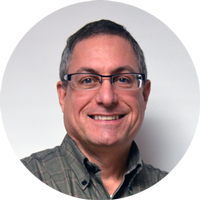 Joe DiBiase
Manager of EMC Applications and Systems, AR RF/Microwave Instrumentation
PRODUCT DEMO – Military Vehicle Passes RE102 EMC Test with Help of Connector Insert
Overview: EMC testing is expensive, failing in the chamber is the worst-case scenario. Learn how a military engineer passed their test using a connector insert.
While in the testing chambers, a Quell military customer found they were out-of-spec within the 2MHz-400MHz range, with a maximum outage of roughly 10dB.
In order to quickly resolve, they called us. With just a few quick questions, we were able to manufacture custom EMI filtering inserts, our EESeal, and ship it directly to their location. Learn more about their specific challenges and the solution as well as more about the Quell EESeal and if it is the right filter for your unit.
In this webinar, we discuss:
The Specific Challenges and the Ultimate Solution for our Military Customer
Questions We Ask to Determine your Filtering Needs
Specific Requirements (if applicable)
The Benefits of Using EESeal® Filter Seals
How EESeal® Filters Work
How to Order Your Free Custom Sample (and get it within 24-48 hours)
Scott Lindberg
Director of Sales and Marketing, Quell Corporation
Understanding the Interaction Between Radiated Fields and EMC Antennas
Overview: How exactly do EMC antennas 'pick up' radiated fields? And what is it about a radiated field that allows the antenna to do so? This webinar explains in plain language how the two interact.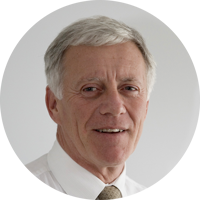 Tom Mullineaux
RF Engineer / Educator
Presentation Sponsored by Rohde & Schwarz
EMC Success Strategies for the Internet of Things
Overview: Mike will provide an introduction to the Internet of Things, including use cases and how the world of IoT is touching every part of our lives, our work, and our play. IoT even is affecting how we raise our pets! Further, he will discuss the EMC Environment and strategies for design and co-existence within the electromagnetic environment. Developing IoT products to put on the market requires compliance with regulatory issues as well as developing rational testing strategies to ensure compatibility at the device and system level.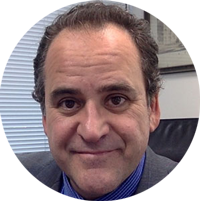 Mike Violette
President, Washington Laboratories
Comprehensive Pre-Compliance Analysis Throughout the Design Process
Overview: Understanding the role that pre-compliance measurements play at different stages in development is critical to getting the most out of your test time and budget. Step through the techniques, equipment, and setup best suited to each design phase and the type of emission. Learn how hardware, software, and setup can work together to eliminate blind spots in product development that often lead to wasted time and money in compliance testing and the late-stage design changes they cause.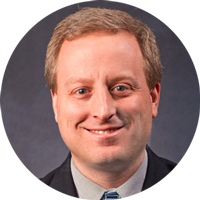 Chris Armstrong
Director of Product Marketing & SW Applications, Rigol Technologies North America
Best Practices in EMC Simulation
Overview: Over the past years, the simulation of EMC has become a powerful tool in the hands of EMC engineers. Simulation can help to understand and optimize the EMC performance of all kinds of electronic systems in many industries, but this, of course, does not come for free: Building a realistic simulation model requires knowledge on modeling and the simulation techniques.
This webinar will begin with an introduction to circuit-based and full-wave 3D EMC simulation methods. Then, we will bring these two together to form a coupled solution that combines the best of both worlds. Equipped with this solution, we will go through a list of best-practice recommendations on efficient simulation model set-up and results analysis. Finally, we will apply all the above to simulate a realistic and complex example.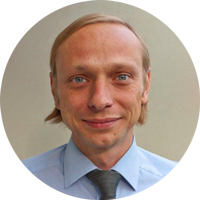 Andreas Barchanski
Global Expert on EMC simulation, SIMULIA, a Dassault Systèmes brand
EMC Shielding with Magnetic Absorbers
Overview: Shielding is not only about closing the sources in a Faraday cage and "gasketing" seams. With the wide spread of wireless technologies through higher and lower frequencies, the continuous miniaturization of electronic devices and the development of powerful EMC measurement and simulation tools, EMC shielding is more useful and more challenging than ever. Therefore engineers today need new knowledge, skills, materials and techniques to prevent/solve their electromagnetic interferences.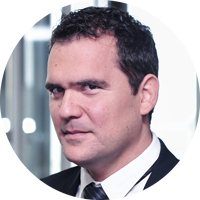 Jorge Victoria
Product Manager EMC Components, Würth Elektronik eiSos GmbH & Co. KG
PRODUCT DEMO – Award-Winning Solid-State Field Generating Systems
Overview: Flynn Lawrence, AR's Senior Applications Engineer, demonstrates AR's AA Field Generating Systems. These solid-state field-generating systems consist of an amplifier/antenna combination in a single housing which can generate field strengths up to 50 V/m with two band-specific models covering 18 to 40 GHz. A separate rack-mounted unit contains the power supply and control circuitry for these products.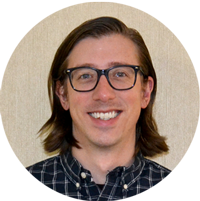 Flynn Lawrence
Senior Applications Engineer, AR RF/Microwave Instrumentation
The Challenges of Delivering Large Anechoic Chambers for Testing Large EUTs
Overview: Many chambers for EMC, antenna, RF and uWave testing are able to be installed in existing host buildings without any issues. However, when the chamber is especially large, and/or there is a large EUT, many challenges can arise during the delivery and installation of the chamber. These issues are not fully in the domain of the chamber supplier, and many require close interaction with the end customer. During this presentation, we will overview a number of these issues, such as interfacing to host building services, floor load capacity, chamber access, integrating turntables (and other systems), and anechoic design, showing the challenges which can be faced and, how they can be overcome.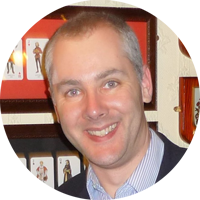 Paul Duxbury
European Sales, Microwave Vision Group
Test Requirements of LV 123: Electrical Characteristics and Safety of High-Voltage Components in Road Vehicles
Overview: The suppliers of electrical components from the German automotive manufacturers AUDI, BMW, Daimler, Porsche and Volkswagen are obliged to meet the requirements of LV 123 for HV components. For the HV components, new test methods with high DC voltages are a challenge for test engineers.
This webinar presents new test methods and methods developed from experiences with test houses in recent months.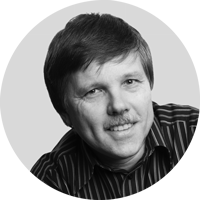 Markus Fuhrer
Customer-Support, EM TEST | Ametek-CTS
How Equipment Under Test Creates Unwanted Radio Frequency Noise
Overview: All circuits have fields associated with the voltages and currents driving/traversing the circuit. With the right conditions, fast-changing fields create self-perpetuating radio waves. This webinar describes those conditions and the means by which the radio waves escape from the equipment housing the circuit.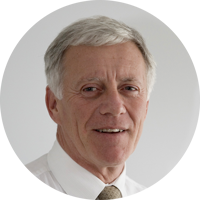 Tom Mullineaux
RF Engineer / Educator
Presentation Sponsored by Rohde & Schwarz
Overcoming EMC Challenges in Smart Cities
Overview: Electromagnetic compatibility (EMC) noise is easy to generate, but how to get rid of it can be a challenge when dealing with exabytes of data consumed by the world of smart cities. One source of EMC noise that every engineer should consider is the power delivery, which is the foundation of any electronic system. Creative innovations in power delivery to meet lower power and reduced real estate demands can often result in unexpected EMC failures. Understanding how noise sources can get on to the power delivery network is the first step in reducing failures such as conducted EMI. Enjoy a few tips and tricks from the simulation and measurement world to help deliver low noise power to your next 5G, IoT, or 400 Gigabit Ethernet design.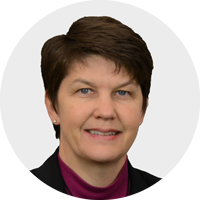 Heidi Barnes
Senior Application Engineer, High Speed Digital Design, Keysight Technologies, Inc.
Implementing Filter Solutions for Your EMI/EMC Challenges
Overview: More and more electronic devices are continuously being created and introduced to the market. These new devices are smaller, more compact, more sensitive and potentially create more "noise" than their predecessors. As these devices are installed and powered up in their new locations, operational difficulties to nearby equipment may occur. The new device may even have operational issues due to "noise" already present in a particular location. This presentation will review different types of interference (noise) and how to identify it along with various interference events and solutions to resolve them. So whether a new device introduced into a particular location interferes with an existing device or if the new device is susceptible to noise already in a particular location, you will have the knowledge to quickly remedy the issue.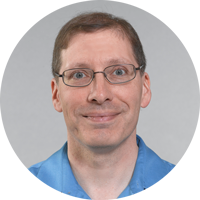 David Armitage
Manager of Engineering, Schaffner EMC
MIL-STD-461 CS114 Test Configuration Pitfalls
Overview: CS114 is applicable to almost every device with an electrical interface being qualified for MIL-STD-461 approval. Steve discusses CS114 and the effects of configuration management resulting in test uncertainties and errors. He includes practical analysis of the test from pre-test drive power calibration to the test process and how variances can impact the test validity.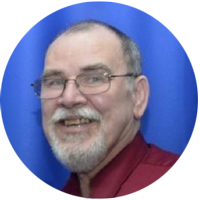 Steve Ferguson
Owner, Compliance Direction, LLC
Characterizing Wireless & IoT EMI
Overview: An increasing number of manufacturers are adding or retrofitting wireless technology into new or existing products. These products typically include mobile, household, industrial, scientific, and medical devices. This transition towards "everything wireless" is in full swing and with it comes problems with EMI. That is, EMI from the product itself interfering with sensitive onboard cellular, GPS/GNSS, and Wi-Fi/Bluetooth receivers. This is called "platform" or self-interference and it's become a big problem for manufacturers. This presentation will demonstrate methods for characterizing this self-generated EMI.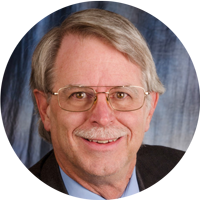 Kenneth Wyatt
Principal Consultant, Wyatt Technical Services, LLC