EMC LIVE™
Wireless/IoT/5G 2022
THE EXPERIENCE
As more wireless, broadcast, and IoT devices support organizations, the more chance there is of electrical interference. 
Learn how to solve your EMI problems today and in the future at EMCLIVE.
EMCLIVE: Wireless, IoT, 5G presents a two-day event for discussions and product demos. 
EMCLIVE speakers will discuss: 
H

ow to improve your wireless and

I

oT designs with accurate characterization of self-generated EMI sources

U

sing integrated EMI solutions to improve wireless/

I

oT/5G applications

 

EMI shielding solutions

Connectivity enabling IoT in industrial automation, and much more.
GUEST HOST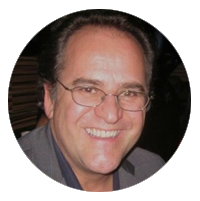 Mike Violette, President of Washington Laboratories
Mike is President of Washington Laboratories and Director of American Certification Body. He has over 35 years of experience in the field of EMC evaluation and product approvals and has overseen the development of engineering services companies in the US, Europe, and Asia. He is a Professional Engineer, registered in the State of Virginia. He has given numerous presentations on compliance topics and is a regular contributor to technical and trade magazines.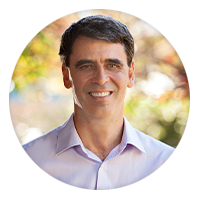 Angus Robinson
Marketing Manager, Handheld Spectrum Analyzers, Anritsu Company
WEBINAR: Managing Safety Concerns Arising From New Radio Transmitter Installations
Safety concerns relating to RF field strength close to radio transmitters has become a subject of concern to owners of RF spectrum. Since the roll out of 5G cellular networks the number of communities raising concerns to spectrum owners has increased. This presentation discusses the background to the raise in concern over living and working close to radio transmitters and processes that operators use to mitigate concerns.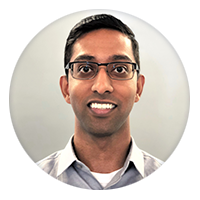 Ro Richard
Senior Signal Integrity Field Applications Engineer, I-PEX
PRODUCT DEMO: Next-Gen Interconnect Technologies for EMC Applications
The EMC landscape for consumer electronics has continued to expand in scope and severity over the years. Back in the 80s, the focus was on radiated emissions between systems, and the clock frequencies were in the sub-10 MHz region. Today, the discussion includes radiated and conducted emissions at the component level, intra-system compatibility (de-sense), multi-gigahertz clock speeds, and on-board radiating elements (antennas). In this presentation, we discuss several connector design features that I-PEX has implemented to boost interconnect EMC performance.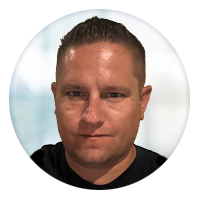 Jason Papka
Director of Product Management, Boyd Corporation
WEBINAR: Utilizing Advanced, Integrated EMI Solutions to Improve the Performance of Wireless/IoT/5G Applications
Join Boyd's discussion on the role of EMI shielding, absorption, and grounding in IoT, Wireless, and 5G applications ranging from mobile devices, wearables, and electric/autonomous vehicles to smart homes, smart grids, telecommunications towers, and data centers.
This webinar provides insights into EMI design considerations based on application and usage, material and converting options, and integrating EMI with other technologies for slimmer, lighter, higher performing solutions.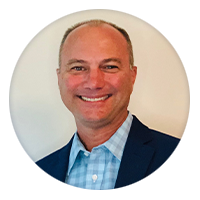 Jon Buchwald
Sales and Marketing, XGR Technologies
PRODUCT DEMO: SnapShot® Board Level Shielding – Solving Many of Today's EMI Shielding Challenges
This webinar will demonstrate how a novel use of solder spheres as an attachment mechanism for a unique board level EMI shield solves many of the short comings of traditional, board level shielding cans. Specifically, XGR's solder sphere system addresses the inability to inspect and re-work, poor co-planarity, and penalizing board real estate requirements. The result is an extremely rugged, space saving, and lightweight shielding solution for high density wireless applications.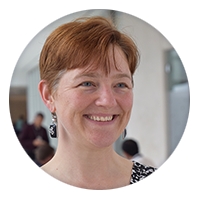 Jennifer Sokol, PhD
Advanced Product Development Specialist, 3M Electronics Materials Solutions Division (EMSD)
WEBINAR: 3M Expertise & Materials Technology Applied to EMI/RFI Challenges
3M brings decades of experience in EMI/EMC management solutions and materials technology to help you solve EMI problems today and into the future. Rooted in consumer electronics, 3M™ EMI/EMC Solutions are trusted worldwide to solve complex and dynamic design challenges.
This webinar will show how 3M applies its expertise and hi-tech materials technology to help solve everyday EMI problems in various market segments. From shielding harmful magnetic waves to blocking and absorbing high frequencies, application examples will walk you through different design challenges and solutions to meet EMC requirements. Learn how to maximize performance while controlling costs and meeting your deadline with 3M™ EMI/EMC management solutions.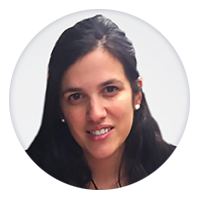 Carmen Redondo
Director, Global Marketing Antennas, Kyocera
PRODUCT DEMO: Demystifying Antenna
Systems for IoT & 5G
5G is a broad term used to describe the next generation of wireless communications. Like previous generations of wireless (e.g. 3G, 4G, LTE), 5G supports the requirements of such previous generations, extends and enhances capabilities, and offers new, enabling features for various applications and markets. Whereas 3G and 4G standards have been developed with a key focus on significantly increasing the data rate, the 5G standard for sub-6GHz focuses on latency issues and massive connection challenges that appeared with the development of IoT.
This webinar will help participants understand the requirements for IoT & 5G antennas and how to choose the right antenna system for their products. Key questions to be answered in this webinar include: What are 5G and IoT? Why should IoT or 5G be considered instead of 4G? What are the key features to look for in an IoT or 5G antenna system during the product design in order to reduce time-to-market?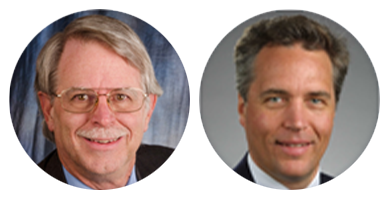 Kenneth Wyatt and Chris Loberg
Principal Consultant, Wyatt Technical Services, LLC and Technical Marketing Director, Oscilloscopes, Tektronix
WEBINAR: How to Improve your Wireless and IoT Designs with Accurate Characterization of Self-Generated EMI Sources
This presentation will illustrate the impacts that self-generated EMI can have on wireless reception of IoT devices and how one can use modern oscilloscopes to characterize this EMI in the time and frequency domain.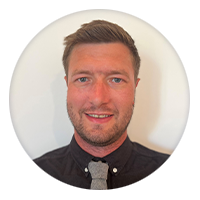 Thomas Glenday
Engineering Manager, Bulgin
WEBINAR: How to Improve your Wireless and IoT Designs with Accurate Characterization of Self-Generated EMI Sources
The potential for the Internet of Things to transform the industrial environment is far greater than in the home. The Industrial Internet of Things (IIoT) is the beginning of the next industrial revolution. Industrial automation forms an integral role in the modern production line. From simple motors to complex robots, many manufacturing processes take advantage of the latest technology to reduce the need for human input. This automation equipment has become even more important in the new smart factory.
Utilisation of correct connectors and protocols enables machines and factories to communicate and learn with ever-changing demands. These connectors need to offer superior performance, whether delivering power to energy-intensive processes or providing secure high-speed communications for intelligent automation equipment. At the same time, these connectors need to be robust and sealed, ready to resist the harsh environments found on today's factory floor.
Learn how Bulgin's product portfolio is helping to build smart factories.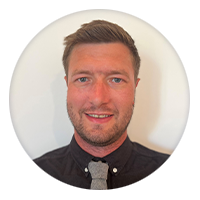 Thomas Glenday
Engineering Manager, Bulgin
PRODUCT DEMO: Bulgin's Turn-Key Solutions
Bulgin is a recognised leader in the development of harsh environment connectivity solutions. With the introduction of our new dedicated systems department, we are capable of providing custom solutions to meet your specific applications. Our team of engineers can create tailored designs and assemblies from our existing portfolio enabling endless possibilities for engineers.
The ever-increasing complexity of machines and connectivity demands means the need to find solutions that enable quicker design time and pre-production testing is invaluable.
Come and learn more about our product range and what turn-key solutions we offer. From cable assemblies to custom connectors, every application is carefully considered to provide cost-effective, reliable results.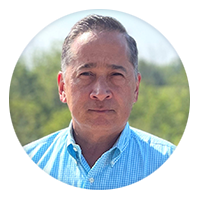 Dale Hauck
Applications Engineer, AR RF/Microwave Instrumentation
WEBINAR: High Temperature Operating Life (HTOL) Testing Considerations
High-temperature Operating Life Time (HTOL) testing applies stress to instigate thermal wear out. Precise control and monitoring of the stress conditions is vital to accurate results. We will discuss some of these variables especially as it relates to RF/Microwave components.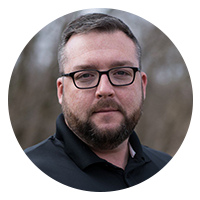 Dean Landers
Supervisor of Applications Engineering, AR RF/Microwave Instrumentation
PRODUCT DEMO: Pulse Measurement Capabilities of AR's New Series of Field Probes
AR has introduced a new line of field probes with pulse measurement capabilities.  These field probes are designed to measure pulsed signals during Radiated Susceptibility testing, specifically during RS103 from MIL-STD-461. We will discuss the pulse measurement capabilities along with the other capabilities of the field probes for each individual model.
EMCLIVE™ UPDATES
We're still revving up for the program and will continue to flesh out the show's agenda and list of speakers in the coming weeks.
Sign up to receive to-the-minute updates about programming and other important event information.
INTERESTED IN PRESENTING?
Are you EMC expert? Want to establish yourself as a thought leader in the field, or to share a new product or technique with your industry peers? Participating in EMCLIVE as a presenter is the perfect opportunity for you. We'd love to speak with you about it!
When you attend EMCLIVE, you'll be in great company with hundreds of other leaders in the industry.
Lockheed Martin
Honeywell
Bosch
General Motors
Cisco
Nokia Group
Washington Laboratories, Ltd
Rohde & Schwarz
John Deere
Wavecontrol
Philips Healthcare
Eurofins
Toyo Corporation
Google
Texas Instruments