THE EXPERIENCE
In the last year, we have seen first-hand the absolute necessity of reliable, high-performance connectivity. And the more people and business are relying on mobile, wireless, broadcast, and IoT devices, the greater the risk of interference.
EMC LIVE: Wireless, IoT, 5G is a one-day, free online learning event for engineers looking to stay on top of innovations, solutions, and EMC standards in this important field.
Technical program topics have included the future of 6G, pre-compliance testing of IoT devices, the North America and EU regulatory compliance process, choosing the right EMI/RFI material solutions, and many more.
Ready to experience EMC LIVE: Wireless, IoT, 5G for yourself? Registration is open!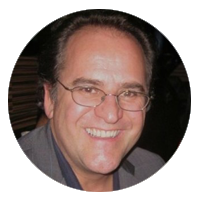 MIKE VIOLETTE
KEYNOTE: Where in the World is Wireless
9:00 – 9:45 am EDT
Everywhere we go, we Transmit and Receive. One needs not wonder as we, and the next generations, touch the Earth and Sky with radio waves.
This keynote will look at the spectra of emerging technologies that make use of communications, location, sensing and biomedical (and more). Applications of Radio Frequency Technologies: probing the 14+ Billion-years-old Universe and the actions of synapses that make our mortal coils turn, are at our hands and in our grasp. Emerging Technologies make a great play and work-ground for the EMC Community.
We will have some fun. Further exploration of these boundaries and the exploration of these new frontiers will need the best of minds and the greatest of efforts.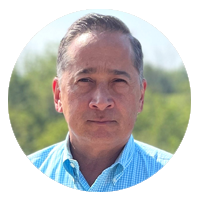 DALE HAUCK
Testing the Life Expectancy of RF Front-end Components (HTOL Systems and Burn-In Testing)
10:00 – 10:45 am EDT
Wireless front-end components are potentially subjected to high-stress levels. Because of this, operational RF drive levels and currents exacerbate the potential for failure. Additionally, connection to an antenna permits to ingress of external energy. Manufacturing variance and defect can contribute to the possible life span. These aspects require specialized testing to capture both early failures and long-term wear-out. This presentation will consider the parameters and equipment necessary to accurately specify Mean Time to Failure (MTTF) and capture Early Failure Rate (EFR).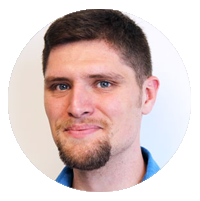 MICHAEL ARASIM
PRODUCT DEMO: Design Considerations in Selecting the Proper Ferrite Suppression Material
11:00 – 11:30 am EDT
This presentation will cover the use of ferrites and go in-depth with some design considerations to enable successful implementation of them as an EMI mitigation strategy. Basics such as mode of operation, noise type, and frequency range will be covered along with more advanced topics like environmental concerns and mechanical stresses. Even the simplest of machines are rapidly becoming a part of the internet of things. This level of sophistication does come at a cost however, Complexity! No longer will our once basic machines be asked to do their once basic task. Light bulbs in your house now have wireless transmitters, the press brake in a factory now must function as a server, and cars contain complex computer systems. Interoperability in these new devices hinges on them integrating many formerly separate devices into one system. EMI becomes a large hurdle when packaging so many fundamentally different technologies together. Ferrite materials (when used correctly) are part of the solution to this problem.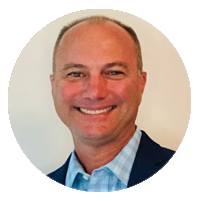 JON BUCHWALD
PRODUCT DEMO: How a Simple Solder Sphere Solves Many of Today's EMI Shielding Challenges
11:45 am – 12:15 pm EDT
This webinar will demonstrate how a novel use of solder spheres as an attachment mechanism for a unique board-level EMI shield solves many of the shortcomings of traditional, board-level shielding cans. Specifically, XGR's solder sphere system addresses the inability to inspect and re-work, poor co-planarity, and penalizing board real estate requirements. The result is an extremely rugged, durable, and lightweight shielding solution.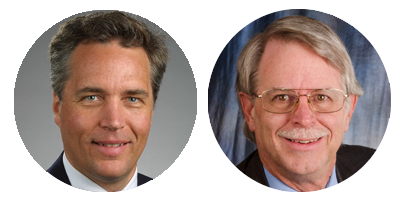 CHRIS LOBERG & KENNETH WYATT
Identification and Management of Noise Sources on IoT Designs
12:30 – 1:15 pm EDT
There is potential for excessive ringing and/or broadband emissions to interfere with the receiver sensitivity of wireless and IoT devices. This session, led by Chris Loberg and Kenneth Wyatt, will delve into use cases where poorly designed coupling and/or PCB layout issues lead to decreased receiver sensitivity. The session will share techniques on how to use an oscilloscope and probing techniques to identify and validate these issues, along with tips on how to minimize the receiver sensitivity impact. Come prepared for an informative, hands-on session.
TRAVIS AMRINE
PRODUCT DEMO: Exploring Shielded High-Speed Interconnects for Next-Generation Wireless Technologies
1:30 – 2:00 pm EDT
Innovative design considerations are necessary for today's demanding EMC environments. This talk discusses how I-PEX connectors address the challenges imposed on today's RF/microwave and multi-Gigabit devices.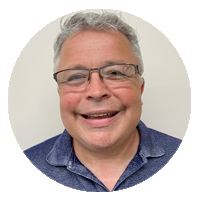 SHAWN DeCOOK
PRODUCT DEMO: Wireless/IoT/5G Concerns – How V Technical Textiles, Inc. Can Help Companies Cope With the "Waves"!
2:15 – 2:45 pm EDT
Wireless and solid-state devices, along with the IoT, are all or partly affected by EMI and RF frequencies. Whether they emit or receive signal, new electronic devices must comply with standards for emissions, susceptibility, and immunity in order to be certified for sale. V Technical Textiles, Inc. manufactures enclosures used in the certification process to ensure compliance with standards for EMC certification, develops shielding solutions to meet compatibility requirements, and designs devices and protective equipment for personnel in high RF exposure jobs as well as individuals suffering from heightened RF sensitivities.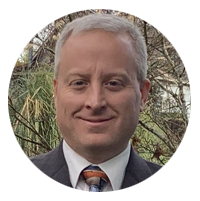 CHRIS ARMSTRONG
Integrated Multi-Domain Debugging and Analysis in IOT Applications
3:00 – 3:45 pm EDT
Bringing IoT Solutions to market requires debugging and problem-solving high-speed and high-fidelity signals in the time domain and the RF domain, often at the same time. RIGOL's latest instruments enable engineers to bridge this gap and analyze signals identifying the issues at their source. In this session, we will discuss combining real-time spectrum analysis with high-resolution oscilloscope technology to simplify common IOT debug challenges including power, serial communications, RF, and emissions.
EMC LIVE UPDATES
We're still revving up for the program and will continue to flesh out the show's agenda and list of speakers in the coming weeks.
Sign up to receive to-the-minute updates about programming and other important event information.
INTERESTED IN PRESENTING?
Are you EMC expert who specializes in telecom? Want to establish yourself as a thought leader in the field, or to share a new product or technique with your industry peers? Participating in EMC LIVE as a presenter is the perfect opportunity for you. We'd love to speak with you about it!
When you attend EMC LIVE, you'll be in great company with hundreds of other leaders in the industry.
Lockheed Martin
Honeywell
Bosch
General Motors
Cisco
Nokia Group
Washington Laboratories, Ltd
Rohde & Schwarz
John Deere
Wavecontrol
Philips Healthcare
Eurofins
Toyo Corporation
Google
Texas Instruments