THE EXPERIENCE
EMC LIVE: Mil/Aero is a one-day online learning event for engineers working in military and aerospace design.
Join hundreds of other EMC engineers working in the mil/aero industries for technical presentations featuring industry thought leaders. They'll cover topics like MIL-STD-461 and RTCA/DO-160 updates, design and testing for harsh environments, IoT applications in military systems, and more.
Ready to join us for the full EMC LIVE: Mil/Aero experience? It's available on demand now!
STEVE FERGUSON
KEYNOTE: EMC Planning – Key to Success?
Benjamin Franklin is quoted as saying "If you fail to plan, you are planning to fail". He probably wasn't considering Electromagnetic Compatibility (EMC). However, Steve Ferguson discusses how planning for EMC is vital to product design and approval as part of this event. MIL-STD-464 and MIL-STD-461 cite requirements for EMC control and test procedures as contractual requirements for funded development programs, but we often fail to recognize that these items have the same role in any electronic product design.
The control planning process guides the team from the very beginning and as trade-offs enter the process, updating the plan results in a thorough documentation of important features necessary to maintain the product throughout its operational life.
Test procedures support the verification with details about evaluating the various circuits or system components and handling issues that arise during the test phase.
Steve looks at these elements as an introduction to our day of Mil-Aero themed discussions on EMC from our speakers.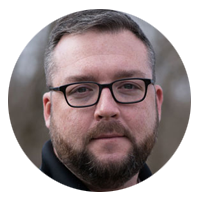 DEAN LANDERS
MIL-STD-461 Test Procedure Development
If you don't know what you're testing, you can't test it properly. MIL-STD-461 testing is often tested following an approved test procedure outlined in the Data Item Descriptions (DID).  In this presentation from AR, we will discuss what a DID is, the DID requirements, and how to fulfill those requirements accurately and concisely within a test procedure.  Some areas we will focus on are the description of a test sample, the mode(s) of operation, susceptibility criteria, and how to perform operational checkouts on a test sample prior to, during, and after the completion of a test.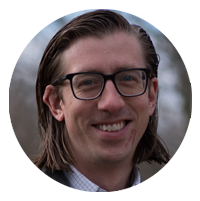 FLYNN LAWRENCE
PRODUCT DEMO – AR's Predefined Radiated Immunity Test Systems
As more and more customers are looking to shed the hassle of test system development and sourcing, there has been an increased demand for turnkey solutions from the test and measurement industry. In response to this, AR has created a line of 'Predefined' systems designed to meet the base requirements of many of today's most common EMC test standards. In this product demonstration, AR's Flynn Lawrence will describe the rationale behind these systems and how they can be customized to fit your specific needs.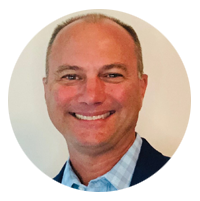 JON BUCHWALD
PRODUCT DEMO – How a Simple Solder Sphere Solves Many of Today's EMI Shielding Challenges
This webinar will demonstrate how a novel use of solder spheres as an attachment mechanism for a unique board level EMI shield solves many of the shortcomings of traditional, board level shielding cans. Specifically, XGR's solder sphere system addresses the inability to inspect and re-work, poor co-planarity, and penalizing board real estate requirements. The result is an extremely rugged, durable, and lightweight shielding solution for demanding Military and Aerospace applications.
STEVE FERGUSON
MIL-STD-461 Calibration Verification
MIL-STD-461G release brought several changes in the calibration verification requirements. The verification or pre-test calibration process checks measurement systems and establishes limitations on applying susceptibility interference test levels. Steve will review these changes and discuss how to incorporate these requirements into your laboratory procedures and test program. His discussion identifies some pitfalls that exist when using the verification checks in place of periodic calibration for passive equipment as permitted in the current standard. Along with the technical discussion, he will examine how to use these checks in your laboratory record keeping. Laboratory personnel and managers will benefit from this event that provides an understanding of why we are doing the checks in addition to how they merge into the testing.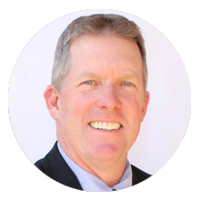 SCOTT LINDBERG
PRODUCT DEMO – Add EMI Mitigation to Your Connector in Seconds – Up to 40GHz with EESeal+™
Quell's "NEW" EESeal+™ Inserts for connectors add EMI/RFI and Transient protection to your standard connectors in seconds. The patented EESeal+™ uses highly conductive silicone rubber to create a complete ground plane inside the connector which gives EESeal+™ lower inductance. This lower inductance, along with discrete capacitors and/or integral capacitors, allows for EMI noise mitigation up to 40GHz+. Typical applications are Military/Defense, Aerospace, and more. "Free" custom samples can be designed and shipped in as little as 48 hours!
EMC LIVE UPDATES
We will continue to flesh out the show's agenda and list of speakers in the coming weeks.
Sign up to receive to-the-minute updates about programming and other important event information.
INTERESTED IN PRESENTING?
Are you a military or aerospace EMC expert? Participating as a presenter is a perfect opportunity for you to establish yourself as a thought leader in the field, or share a product or technique with industry peers. We'd love to speak with you about it! 
When you attend EMC LIVE, you'll be in great company with hundreds of other leaders in the industry.
Boeing
Honeywell
NASA
Parker Aerospace
General Dynamics
L3Harris
Lockheed Martin
Washington Labs
Danfoss
Siemens
Tesla
Cisco Systems, Inc.
Rohde & Schwarz
MVG
Microsoft