THE EXPERIENCE
There's no stopping the rapidly growing world of mobile, wireless, broadcast, and IoT devices. As a result, the risk of interference increases as well, bringing about new innovations, solutions, and updates to EMC standards.
EMC LIVE: IoT, Wireless, 5G EMC is a one-day, free online learning event for engineers looking to stay on top of these cutting-edge developments.
Attend technical presentations and product demonstrations featuring industry expert speakers. Sessions will focus on the roles EMC plays in wireless, IoT, and 5G devices, the new wave of EMC standards, and tools and techniques for identifying and mitigating interference.
Ready to experience EMC LIVE: IoT, Wireless, 5G EMC for yourself? 
REGISTER TO WATCH ON DEMAND!
EMC LIVE: IoT, Wireless, 5G EMC Sponsors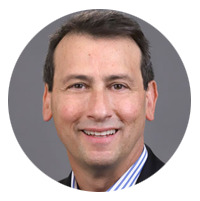 Prof. Theodore Rappaport
David Lee/Ernst Weber Professor of Electrical Engineering
NYU Tandon School of Engineering (NYU-Tandon)
KEYNOTE – Terahertz Communications and the Opportunities That Await 6G
NYU Wireless founder and director, Dr. Ted Rappaport, presents a keynote on his vision beyond 5G and looks at the electronics and applications for Terahertz wireless communications and sensing. With the human brain for inspiration, Dr. Rappaport considers…. Continue Reading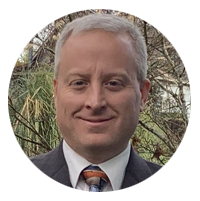 Chris Armstrong
Director of Product Marketing & SW Applications
Rigol Technologies
Debugging IoT Designs from Device Characterization to Pre-compliance Testing
The IoT designer faces complex challenges throughout the product development cycle. From selecting components and testing layouts to signal analysis and compliance engineers need the capability to characterize RF systems and signals… Continue Reading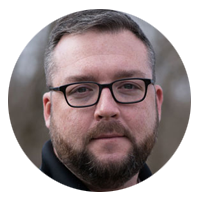 Dean Landers
Applications Engineer
AR RF/Microwave Instrumentation
Getting to the Source: Integrated Circuits (ICs) and Component EMC Testing
Failures in EMC testing often result in treating the symptoms of the issue rather than attacking the source. If we know the source of the issue rather than chase the symptoms, we will save time, cost, and frustrations. In this discussion, we will attack EMC testing from… Continue Reading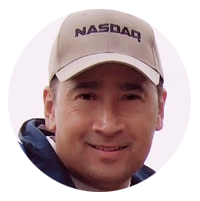 Dale Hauck
Applications Engineer
AR RF/Microwave Instrumentation
PRODUCT DEMO – 5G/IoT and EMC Testing
How will the expected explosion of IoT devices affect the EMI landscape, and what should the EMC testing consider? This product demo will highlight… Continue Reading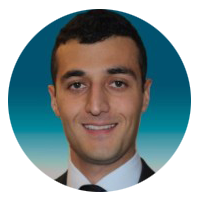 Keyvan Yasami
Market Development Manager
Anritsu
Regulatory Testing for 5G New Radio: Challenges & Solutions
This presentation covers a variety of challenges and technical difficulties in testing 5G New Radio and provides an overview of how to address them. A variety of global… Continue Reading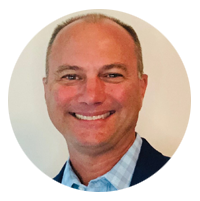 Jon Buchwald
VP, Sales and Marketing
XGR Technologies
PRODUCT DEMO – Space-Saving Board Level EMI Shielding
This presentation will demonstrate how a unique board level EMI shield can enable the board designer to save up to 75% in board space in the trace width around the shielded cavity perimeter. In addition… Continue Reading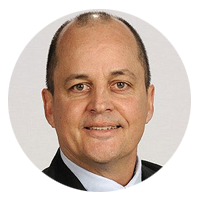 Steve Laya
Sales and Marketing Manager
Elite Electronics Engineering
North America & EU Wireless Regulatory Compliance Simplified Step-By-Step
This presentation will outline the regulatory compliance process for wireless transmitters and receivers. The primary focus will target compliance for North America FCC and ISED Canada as well as for the Radio Equipment Directive… Continue Reading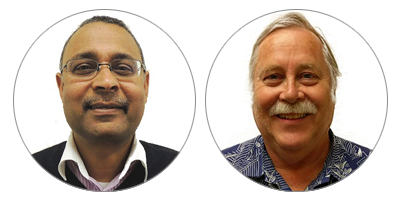 Cyril Mecwan | Thomas Killam
CEO & Co-Founder | Compliance Officer
OnRule
PRODUCT DEMO – OnRule: Automate and Organize Your Complex Compliance Landscape Using the Cloud Software Platform
OnRule is a world-leading software platform to manage product regulatory compliance. This presentation will serve as an overview of the platform and its capabilities… Continue Reading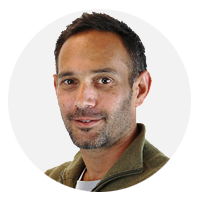 Andy Grunes
Director of Engineering & Technology
Boyd Corp.
Considerations in Choosing the Right EMI/RFI Material Solutions for Your 5G, Hyperscale & IoT Applications
This webinar will provide a guide to understanding the EMI and RFI challenges in 5G, Hyperscale, and IoT processing and data storage. It will cover how to find the most effective engineered…. Continue Reading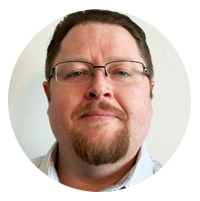 Travis Amrine
Global Industry Marketing Manager
I-PEX USA
PRODUCT DEMO – EMI Full Shield Connectors for Wireless and 5G Applications
Demonstrating the need for integrated EMI shielding in stamped metal micro-connector solutions. 5G application demands from the antenna to the network benefit from… Continue Reading
INTERESTED IN PRESENTING AT EMC LIVE: EMC FUNDAMENTALS IN NOVEMBER?
Are you EMC expert? Want to establish yourself as a thought leader in the field, or maybe you have a product or technique you're eager to share with your industry peers?
Participating in 2020 EMC LIVE: EMC FUNDAMENTALS as a presenter is the perfect opportunity for you. We'd love to speak with you about it!