2019 EMC LIVE Bootcamp Technical Program
Keynote Presentation – How Innovations in Radio Technologies are Challenging EMC in the Internet of Things
Overview: Small, affordable radio modules are powering the backbone of the Internet of Things. The IoT development craves connectivity and the wide variety of applications, from medical to manufacturing, are placing WiFi, Bluetooth, LoRA, NR, mmWave and other types of communications into the marketplace. We see these devices appearing in the lab on a daily basis. All the "smart platforms" (homes, cities, power grids, etc.) are intrinsically linked by radio communication technologies.
Along with this profusion of wireless connectivity come challenges in EMC. This talk will cover some of the basics of IoT deployment, along with a discussion of existing and emergent radio technologies. For device manufacturers seeking to connect to the IoT, several factors must be discerned, from basic compatibility to regulatory implementation.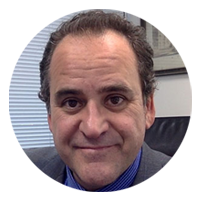 Mike Violette, P.E.
CEO, Washington Laboratories
CISPR News Update for 2019
Overview: Compliance with EMC standards is a topic that touches everyone working in electronic design. Failure to pass can delay certification, lead to lost revenue, add cost, and redesign headaches. Furthermore, EMC standards are changing and need to be taken into account. This Webinar will arm you with the latest information from CISPR, with a focus on CISPR 11, 14-1, 15 and 32. We will also introduce the latest innovations in EMI test procedures and instrumentation that are now included in the standards. These innovations save an enormous amount of test time, allow for more insights into your design and help resolve possible sources of disturbances.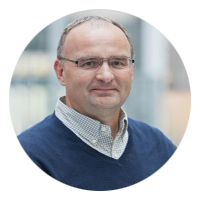 Jens Medler
Principal Engineer, Rohde & Schwarz GmbH & Co. KG
PRODUCT DEMO – R&S®ESW EMI Test Receiver
Overview:
The R&S®ESW is an EMI test receiver with outstanding RF characteristics, including high dynamic range and measurement accuracy. It meets the most stringent requirements for certification measurements in line with CISPR, EN, MIL‑STD-461, DO‑160, and FCC.
The demo will highlight the ESW's unique capabilities:
Standard-compliant EMI measurements
RF performance that meets exacting demands
Integrated preselection filters and preamplifier
FFT-based time domain scan for ultrafast measurements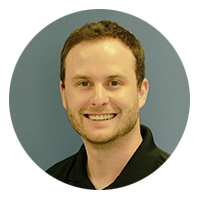 Jeremy Cline
Product Manager, Rohde & Schwarz
EMC Requirements for Railway Signaling and Telecommunications Equipment
Overview: The electrified railway has always presented a harsh EMI environment to signaling and train control equipment that is installed onboard trains and along the right-of-way. The significance of this issue has only grown over the years as traditional relay-based signal systems continue to be replaced with processor-based equipment. More changes are on the horizon, in the form of Communications Based Train Control (CBTC), Positive Train Control (PTC), and other systems that rely heavily on RF technology. The end result of these advances is a typical modern signal system containing a large number of equipment items that may be susceptible to disruption from EMI sources inherent in the railway environment. In addition, these items, as both intentional and non-intentional radiators of RF energy, have the potential to disrupt neighboring signal system components.
In order to minimize train service disruptions due to EMI-induced signal system failures, a comprehensive EMC program should be followed during the design, procurement, and installation phases. Two key elements of such a program will be discussed. First, any active electronic devices should be qualified through laboratory testing to recognized EMC standards that are relevant to the railway environment. Secondly, EMC-based system and installation principles must be followed when the individual equipment items are combined into an operational signal system.
This presentation will describe the predominant EMI sources present in a typical electrified railway. For each EMI source, an appropriate laboratory test method will then be identified. Finally, examples of EMC-based system design and installation principles will be discussed.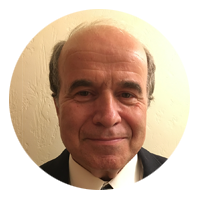 Joseph W. Schaad, P.E.
EMC Staff Engineer, Retlif Testing Laboratories