AR RF/Microwave Instrumentation EMC Pavilion
AR RF/Microwave Instrumentation manufactures and distributes products for various EMC and wireless telecommunication requirements:
RF Solid State Amplifiers 1 to 50,000 watts, dc to 1 GHz
Microwave Amplifiers 1 to 10,000 watts, 0.8 to 50 GHz
Antennas Up to 15,000 watts input power, 10 kHz to 50 GHz
RF Conducted Immunity Test Systems
EMC/RF Test Systems
Hybrid Power Modules
Power Measuring Equipment
Accessories and Software
Electromagnetic Safety Products
SunAR positioning equipment and antennas for EMC and Wireless testing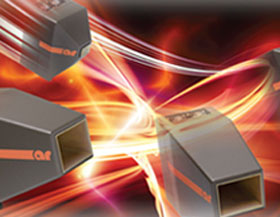 State of the Art Solid State Field Generating Systems
AR has just introduced solid-state field-generating systems for numerous applications. The AA Series consists of an amplifier/antenna combination in a single housing which can generate field strengths up to 50 V/m with two band-specific models covering 18 to 40 GHz. A separate rack-mounted unit contains the power supply and control circuitry for these products.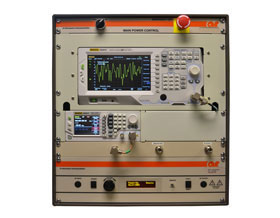 New Low Cost RF Conducted Immunity System
AR's CI00402 RF Conducted Immunity System is a self-contained test system used for military, medical, consumer electronics, automotive and aircraft markets. The 9kHz – 400MHz user friendly system eliminates setup issues since it contains a signal generator, spectrum analyzer, 100 watt RF amplifier, external directional coupler and AR emcwARe control software.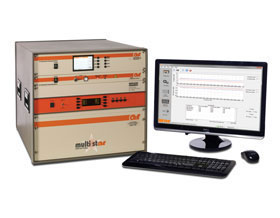 AR Multistar™ Multi-tone Tester
The MT06002 (Multistar™ Multi-tone tester) is a state-of-the-art system designed to test RF Radiated and Conducted immunity faster than ever before. By testing multiple frequencies (tones) at once, test times can be reduced by a factor relative to the number of tones selected. It operates from 10kHz to 6GHz and contains integrated hardware and software to meet many of today's current test standards for commercial, automotive and MIL/DO applications.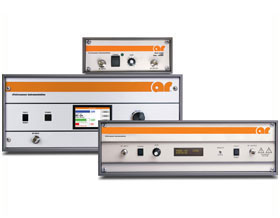 New 100 Watt, U Series Power Amplifier– 100 kHz-1000 MHz
AR's family of Universal Series RF solid state Class A power amplifiers includes a 100 Watt amplifier that covers the 100kHz-1000MHz frequency range and is ideal for EMC, laboratory use, antenna & component testing, medical/physics research, and more. This compact, high performance & affordable amplifier joins a family of products in 1, 2.5, 10, 25, and 50 watt output levels that covers 10kHz to 1000 MHz.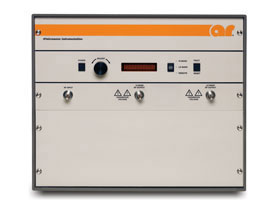 0.7 – 18 GHz Dual Band Solid-State Amplifier
AR put two state of the art Class A CW amplifiers in a single chassis. Now you can go all the way from 0.7 to 18 GHz with the reliability of solid state designs.
With AR's Dual Bands, you can have up to 60 watts in the first 0.7-6 GHz band split and up to 40 watts output power in the 6-18 GHz split. One package that costs less, weighs less, and takes up less space than two separate amplifiers.
160 School House Rd., Souderton PA 18964-9990 USA • [p] 215.723.8181
For an applications engineer call: 800.933.8181
Direct to Service call: 215.723.0275 or email: service@arworld.us
For Faxing Orders: 866.859.0582 (Orders Only Please)
info@arworld.us
arworld.us