The Keys to Innovation: Priming Your Brain to Percolate Brilliant Ideas
Overview: The route from problem to solution is a swirling path with Aha! moments lighting the way. In this presentation, we examine the neural processes that percolate insights into consciousness: the physics of lateral thought, the power of perspective, the value of novelty, and how your brain selects and rejects ideas before you're even aware of them.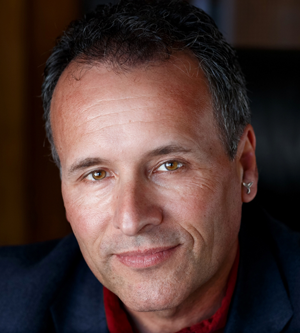 Critical Steps in Designing EMC Test Systems
Overview: In this presentation, AR will discuss the most critical aspects of designing an EMC test system to meet your specific needs and requirements. Focus will be on selecting and sizing the appropriate equipment and learning the appropriate questions to ask in order to achieve these goals.
PRODUCT DEMO – The R&S® ESW EMC Receiver: EMC Live's 2016 Product of the Year
Overview:
The R&S® ESW EMI receiver from Rohde and Schwarz delivers superior noise floor, higher dynamic range, and an intuitive graphical user interface. Time domain scan enables to dramatically shorten test time, and a real-time mode with persistence display provides revolutionary insight into the time characteristics of emissions and helps in identifying the sources of those emissions. And these are only some of the features why this instrument will speed up and help to better your EMI measurements.
This demonstration will walk you through the steps of creating customer limit lines, setting up and executing a scan with and without time domain scan, interactively analyzing the peaks, and then analyzing the emissions with real-time mode persistency display and spectrogram. Join us and find out what all that hype is about!


Narrowband/Broadband – Not Just An Arcane Discrimination, but the Key to System-Level EMC Demonstration
Overview: Witness a demonstration of the effects of narrow and broadband noise on both the ability of a victim radio to properly receive a signal, and also the ability of a test engineer to properly discern if there is interference.
PRODUCT DEMO – A Simple Production Solution: EESeal® Silicone Rubber Inserts for Connectors
Overview: EESeal® Silicone Rubber Inserts for connectors are an easy production solution compared to bulky adapters, filtered connectors, and other traditional EMI/ESD solutions.
EMI Pre-Compliance Troubleshooting for R & D Engineers
Overview: RIGOL will discuss techniques for EMI Pre-Compliance design evaluation refined over years of leading the industry in affordable solutions. This includes visual examples of how we identify and analyze design problems that cause EMI.
New European Radio Requirements Could Leave You in the "RED"
Overview:
As the required implementation date and the end of the R&TTED to RED transition period rapidly approaches, this training addresses compliance to Directive 2014/53/EU, known as the RED.
The Future of EMC Test Laboratory Emissions Measurement Capability
Overview:
Test Laboratories measure customer product spectral emissions and determine pass/fail based on the specification. Customers are provided pass/fail status and in the event of a failure, are typically provided with a plot of the failing spectrum consisting of a max hold trace. Often the max hold trace data provides little diagnostic information necessary to troubleshoot the failing emission and customers are starting to demand more useful information. Test Laboratories are starting to invest in technology that provides their customers with invaluable diagnostic capability and speed of iterative testing to maximize their customer's success in product certification.
PRODUCT DEMO – New Single Band Amplifier Covers 6 to 18 GHz Frequency Band
Overview:
AR's new 20S6G18A is a self-contained, air-cooled, broadband, Class A solid-state amplifiers designed for applications where instantaneous bandwidth, high gain and linearity are required. When used with a sweep generator, will provide a minimum of 20 watts of RF output power instantaneously from 6 to 18 GHz. This amplifier is suitable for radiated immunity testing, TWTA replacements, and EW applications.
Test Requirements of LV 123: Electrical Characteristics and Safety of High-Voltage Components in Road Vehicles
Overview:
The suppliers of electrical components from the German automotive manufacturers AUDI, BMW, Daimler, Porsche and Volkswagen are obliged to meet the requirements of LV 123 for HV components. For the HV components, new test methods with high DC voltages are a challenge for test engineers.
The presentation presents new test methods and methods developed from experiences with test houses in recent months.
PRODUCT DEMO – Automated Pre-compliance Testing: SIGLENT EasySpectrum Software
Overview:
Troubleshooting and documenting EMC issues can be tedious and inefficient, especially when implementing manual test methods.
In this presentation, we are going to introduce automated test concepts using SIGLENTs EasySpectrum software. When coupled with SIGLENTs affordable SSA3000X Series spectrum analyzer and a computer, EasySpectrum provides an intuitive platform to control pre-compliance test sequencing, data collection, and reporting designed to get the data you need to pass compliance quickly.
ESD and Efficient Electronic Design – Finding and Fixing Problems at the IC Level
Overview:
Imagine, your production-ready electronic device has just failed an ESD test. Wouldn't it have been better to discover and solve this problem much earlier, during the initial design cycle?
Challenged by EMC Compliance?
Overview:
Exploring the use of filters on various applications, installations and designs. This will include a review of how filter components react at different frequencies.
PRODUCT DEMO – Efficient Testing of IEC 61000-4-6 with the Most Compact System
Overview:
This demonstration will show the capabilities of the NSG 4070 Conducted RF Test System.
Practical Overview of MIL-STD-461G
Overview:
This presentation is a brief overview of the changes in MIL-STD-461G and what practical effect they will have on testing.
PRODUCT DEMO – When Shielding Isn't Enough: Using Multi-Function Springs to Address Tough Design Demands
Under increasing pressure to reduce device sizes and build in more functionality, engineers are seeking components that can multitask. The canted coil spring, with its ability to mechanically connect, conduct electric current and shield against EMI, opens up new design options.