Congratulations to Rohde & Schwarz
for being voted the 2016 EMC Product of the Year!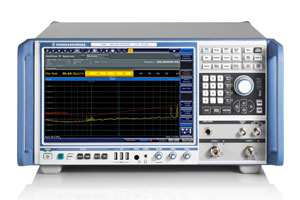 ESW EMI Test Receiver
The R&S®ESW is an EMI test receiver with outstanding RF characteristics, including high dynamic range and measurement accuracy. It meets the most stringent requirements for certification measurements in line with CISPR, EN, MIL STD-461, DO 160 and FCC. FFT-based time domain scan provides ultrafast measurements. Real-time spectrum analysis with 80MHz bandwidth and spectrogram function provide invaluable EMI diagnostic capability.
We'd also like to say congratulations to our two runners-up.
Your innovative technologies have been recognized by the EMC community.
We're looking forward to seeing the 2017 submissions next year!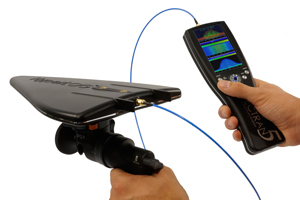 Aaronia AG – SPECTRAN V5 Real-Time Handheld Spectrum Analyzer (1Hz to 20GHz)
World's first REAL-TIME Handheld Spectrum Analyzer Aaronia SPECTRAN V5! Offers 175MHz RTBW, a POI below 1µS, an internal Vector-Generator up to 6GHz, an internal 40GHz Oscilloscope with 10nS pulse detection, a high-resolution TFT Touchscreen, only 850 Grams in weight and the included PC-Software "RTSA Suite" for real-time full RTBW recording without any limitation in time. Made in Germany.
Haefely Hipotronics – AXOS 8 – Compact
The AXOS 8–Compact integrates the best features of our stand alone test systems into one single economic solution. It is capable of 5kV EFT/Burst, 7kV Combination Wave (1.2/50us & 8/20us), 7kV Ring Wave, AC/DC Dips & Interrupts, Pulsed Magnetic Field, and Telecom Wave. The unit includes an integrated single-phase coupling decoupling network (CDN) for EMC testing applications up to 16A.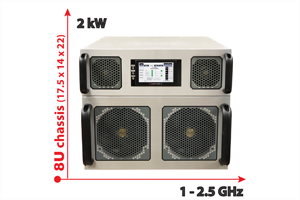 Empower RF Systems – Solid State TWT Replacement (SKU 2180)
Amazing power density in our GaN 1 to 2.5 Ghz 2KW CW Amplifier (SKU 2180) far exceeds anything else available and brings with it the convenience of transportability. We also packed in instrument grade metering eliminating the need for external DDC, power sensors, and power meter! But wait, there's more!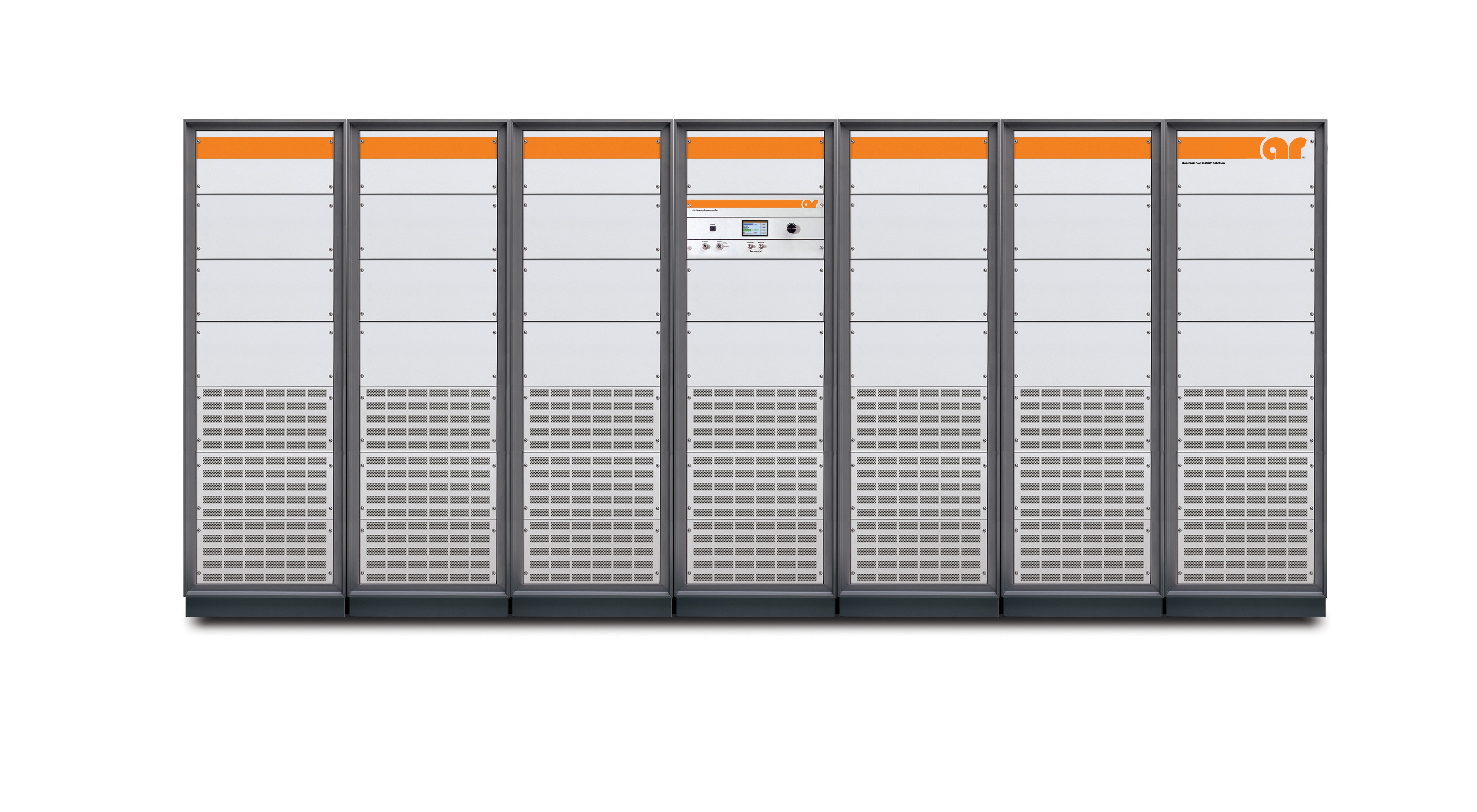 AR RF/Microwave – 10,000 Watt, 80-1000 MHz Solid State Power Amplifier
Our new 10000W1000A, Class A solid-state, single band amplifier provides 10,000 watts of output power from 80 to 1000 MHz. It has superior gain flatness, exceptional noise figure, great efficiency and low harmonics for EMC Radiated Susceptibility testing by using proprietary manufacturing and design techniques. Specify the 10000W1000A to provide the field strength you need for large DUT testing.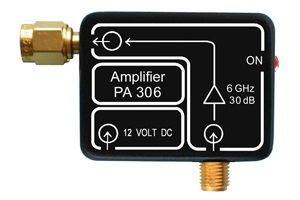 Langer EMV – Preamplifier to 6 GHz: PA 306
The PA306 serves for amplifying weak measurement signals, for example near-field probes or antennas. It is distinguished by low noise output and a high dynamic scope over a wide frequency range.
The PA306 is connected to the 50 Ω input of a spectrum analyzer or oscilloscope. The power supply to the PA306 is via the plug-in power supply unit.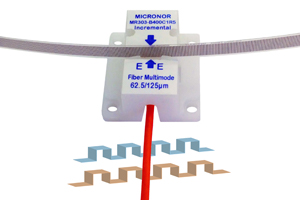 Micronor – MR303 MRI Safe Fiber Optic Linear Encoder
The MR303 series fiber optic linear position sensor is an innovative all-optical, passive design which is immune to any electro-magnetic interferences such as magnetic fields, lightning and high voltages. Its non-metallic construction makes the sensor entirely MRI safe, being both immune and invisible to magnetic fields.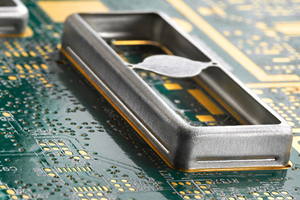 Masach Technologies – Drawn EMI/RFI Shields – Hermetically Sealed!
Main Advantages:
Seamless Protective Cage – Promotes high shielding effectiveness
Robust & Solid Construction – Resists warping during transit and handling
Optimal Planarity – Promotes high yield on re-flow soldering
Two-piece Shield Design – Enables the flexibility to inspect or repair shielded components without having to risk board damage by removing the entire shield or incur any tooling costs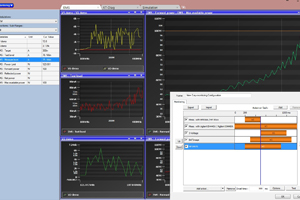 Nexio – BAT-EMC
A test bench management and control software package developed by NEXIO since 1995.
Flexible, easy to use and completely independent from any measuring device or systems manufacturers, BAT-EMC answers to the increasing productivity and quality requirements of EMC tests and is now widely used in private laboratories and industrial groups in the civil, automotive, military and aerospace sectors worldwide.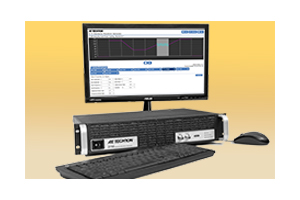 AE Techron – 3110 Audio-Bandwidth Standards Waveform Generator
AE Techron's 3110 Audio-Bandwidth Standards Waveform Generator: The 3110 features a powerful yet simple-to-use interface and a large library of Automotive and Aviation tests. Tests are easy to link, build from scratch, or customize using time-saving controls like triggers and repeats with changing variables. Use with AE Techron amplifiers to create a complete AC/DC solution for audio-bandwidth testing.
EMSCAN – EMxpert
EMxpert is a real-time, compact, bench-top EMC/EMI diagnostic tool enabling designers to rapidly diagnose & solve EMC/EMI problems in a single design cycle. Gain insights about why designs fail something no chamber can give. No more waiting for chamber time to redesign & test by trial & error. Rapidly diagnose intermittent problems, which may go undetected when using handheld/automated probes.
DARE!! Instruments – RadiField Triple A
The Revolutionary EMC Immunity Test Solution:
Compact – Efficient – Scalable.
The patented RadiField® Triple A is a revolutionary product causing a paradigm shift in the world of automated EMC immunity testing. The RadiField® system involves a combination of high level integration and a lossless field combining technique, making several discrete components like combiners, couplers, power meters and cabling superfluous.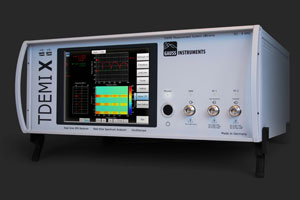 GAUSS INSTRUMENTS GmbH – TDEMI eXtreme test receiver
6 GHz real-time scanning and 645 MHz
real-time analysis bandwidth
6GHz real-time scanning as well as a real-time bandwidth of 645MHz are the brand-new features of the worldwide fastest EMI Receiver TDEMI X of GAUSS INSTRUMENTS. It allows full compliance testing with a real-time scanning over several GHz as well as a fully gapless real-time analysis of 645MHz with Quasi-Peak, of course with excellent accuracy and highest dynamic range.