EMC LIVE: Testing is your chance to learn from leaders of the EMC testing world. Join us for this one-day, online event to sharpen your tool kit, gain knowledge, and better prepare for all things EMC Testing!
Stay up to date on current trends, best practices, and hear what the experts are saying!
Topics include:
EMC testing case studies: A review of real-world examples of EMC testing, including challenges encountered, solutions implemented, and lessons learned
AR's Newest Line of Microwave Amplifiers
And more!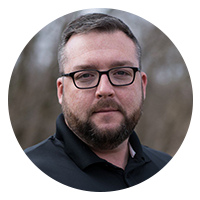 Dean Landers
Supervisor of Applications Engineering, AR RF/Microwave Instrumentation
WEBINAR: EMC Testing Case Studies: A Review of Real-World Examples of EMC Testing, Including Challenges Encountered, Solutions Implemented, and Lessons Learned
This webinar will provide an in-depth review of real-world examples of EMC testing, including challenges encountered, solutions implemented, and lessons learned. The presentation will cover a variety of industries, including medical devices, automotive electronics, and aerospace systems, and will include case studies of products that underwent EMC testing in compliance with various standards and regulations, such as CISPR, FCC, and CE marking. The webinar will also cover different types of EMC testing, such as radiated emissions testing, conducted emissions testing, and immunity testing, and will explore the different techniques and equipment used in these tests. By examining these case studies, attendees will gain a better understanding of the complexities and nuances of EMC testing, and will learn practical tips and best practices for preparing for and conducting EMC testing. The webinar will be of interest to design engineers, product managers, and anyone involved in the development of electronic products that require EMC compliance.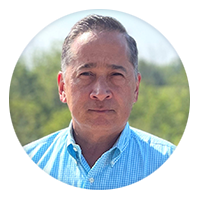 Dale Hauck
Applications Engineer, AR RF/Microwave Instrumentation
PRODUCT DEMO: AR's Newest Line of Microwave Amplifiers
Introducing AR RF/Microwave Instrumentation's new line of microwave high power amplifiers is the range of 6 to 18 GHz.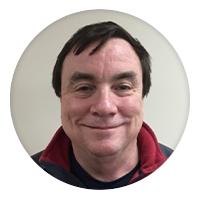 Paul Dixon
Staff Scientist, Laird Performance Materials
WEBINAR: Near Field Absorbers
Near Field Absorbers:
What do we mean by near field noise suppression absorbers?
Noise Suppressor Applications
Why use noise suppressors rather than shielding?
When to use near field vs far field absorbers

How do noise suppressors differ from other absorbers?

Characterizing noise suppressors

Testing methods
Noise suppressor electromagnetic properties

Theory behind near field absorbers

Properties of electromagnetic energy in the extreme near field
General absorber properties
Description of energy reflection/transmission at a material interface

Necessary characteristics of a good noise suppression absorber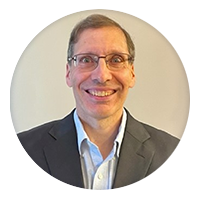 David Armitage
Components Engineering Manager, Quality Manager, Schaffner EMC
WEBINAR: Mastering EMC Integration for Product Design, Redesign & Retrofitting
When integrating various products that have been deemed compliant to create a new product, the "new" product may have its own individual compliance challenges. Substituting an alternative product or material into an existing build may cause unforeseen issues as well. This presentation will review some things to keep in mind when combining 'compliant' products, laying out systems, and troubleshooting with filters.
EMC LIVE™ UPDATES
We're still revving up for the program and will continue to flesh out the show's agenda and list of speakers in the coming weeks.
Sign up to receive to-the-minute updates about programming and other important event information.
INTERESTED IN PRESENTING?
Are you EMC expert? Want to establish yourself as a thought leader in the field, or to share a new product or technique with your industry peers? Participating in EMC LIVE as a presenter is the perfect opportunity for you. We'd love to speak with you about it!
When you attend EMC LIVE, you'll be in great company with hundreds of other leaders in the industry.
Lockheed Martin
Honeywell
Bosch
General Motors
Cisco
Nokia Group
Washington Laboratories, Ltd
Rohde & Schwarz
John Deere
Wavecontrol
Philips Healthcare
Eurofins
Toyo Corporation
Google
Texas Instruments