EMC LIVE: Mil/Aero is a one-day online learning event for engineers working in military and aerospace design.
Join hundreds of other EMC engineers working in the mil/aero industries for technical presentations featuring industry thought leaders. They'll cover topics like MIL-STD-461 and RTCA/DO-160 updates, design and testing for harsh environments, IoT applications in military systems, and more.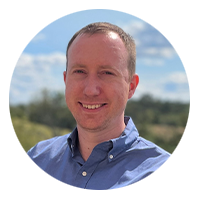 Tim Ingram
Applications Engineer, AR RF/Microwave Instrumentation
WEBINAR: Antennas for EMC/EMI Testing – How to Make the Right Selection
In this presentation, we will explore the crucial parameters that affect the performance of an antenna used in EMC/EMI testing, such as impedance, gain, and directivity. We will provide an overview of each parameter and discuss how they affect the performance of the antenna. By the end of the presentation, the audience will have a better understanding of the relationship between these parameters and the importance of each when selecting the right antenna for an EMC/EMI application.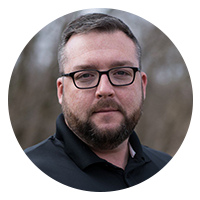 Dean Landers
Supervisor of Applications Engineering, AR RF/Microwave Instrumentation
AR's newest offering, the Model 800W1000 is a solid-state, Class A design, self-contained, air-cooled, broadband power amplifier designed for applications where instantaneous bandwidth, high gain and linearity are required. It will provide a minimum of 800 W across the 80 – 650MHz frequency range and a minimum of 750 W across the 650 – 1000 MHz frequency range. This discussion will involve amplifier specifications as well as proper uses for the amplifier in a laboratory setting.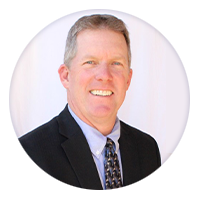 Scott Lindberg
President, Quell Corporation
PRODUCT DEMO: "NEW" Inserts can add EMI Mitigation up to 100GHz or Transient Protection Inside your Connector in Seconds
Quell's "NEW" EESeal-Hybrid and EESeal+™ Inserts for connectors add EMI/RFI and Transient protection to your standard connectors in seconds. Our patented inserts use highly conductive silicone rubber to make a rugged and reliable connector form pin to pin or pin to shell. Low inductance along with discrete capacitors and/or integral capacitors allow for EMI noise mitigation up to 100GHz+. Typical applications are Military/Defense, Aerospace and more. "Free" custom samples can be designed and ship in as little as 48 hours!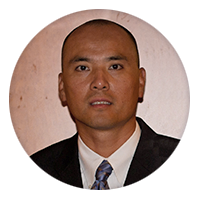 Wayne Wong
Product Marketing Manager for Handheld RF Test Solutions, Anritsu Company
PRODUCT DEMO: Spectrum Analyzer Products for Mil-Aero Applications
In this presentation, we will explore the Anritsu MS2090A Field Master Pro Spectrum Analyzer with Real Time Spectrum Analysis capabilities and discuss how this advanced handheld instrument can be used for various applications within the Military and Aerospace sector. The various advanced features will be demonstrated and applications where these features can be used will be discussed. Topics include Real Time Spectrum Analysis, Interference Hunting, IQ Capture and Analysis, and Remote Spectrum Monitoring. 
EMC LIVE™ UPDATES
We're still revving up for the program and will continue to flesh out the show's agenda and list of speakers in the coming weeks.
Sign up to receive to-the-minute updates about programming and other important event information.
INTERESTED IN PRESENTING?
Are you EMC expert? Want to establish yourself as a thought leader in the field, or to share a new product or technique with your industry peers? Participating in EMC LIVE as a presenter is the perfect opportunity for you. We'd love to speak with you about it!
When you attend EMC LIVE, you'll be in great company with hundreds of other leaders in the industry.
Lockheed Martin
Honeywell
Bosch
General Motors
Cisco
Nokia Group
Washington Laboratories, Ltd
Rohde & Schwarz
John Deere
Wavecontrol
Philips Healthcare
Eurofins
Toyo Corporation
Google
Texas Instruments