EMC Live Fundamentals 2023 is a one-day, online event to help you with all your EMC needs. Join us for webinars and product demos that will spark creativity, solve everyday problems, and master your knowledge in EMC. 
Fair-Rite, Laird: a Dupont Company, and RECOM Power GmbH are excited to be a resource to you and take your EMC and EMI testing, design, and production to the next level. We can't wait to see you at EMC Live Fundamentals!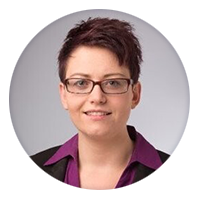 Josefine Lametschwandtner
EMC Engineer, RECOM Power
WEBINAR: RECOM Power GmbH
RECOM presents a new setting of webinars. In this first section, you will learn about filtering, the different types and structures of filtering, as well as how filters are defined in standards.
The webinar will first show different topologies and how to use them. Furthermore, it will present the different types of disturbances where these topologies could be used.
Not only will you learn about the structures of filters, but also about some effects you really want to avoid. Depending on the setup and a bad selection of components, a filter can create more troubles than it solves.
This webinar will give you awareness of which filter types are suitable for the different kind of disturbances, and which phenomena you should know about to design a good and effective filter for your application.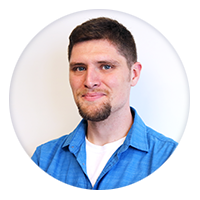 Michael Arasim
Lead Product Manager, Fair-Rite Products Corp.
PRODUCT DEMO: Mastering EMI
with Ferrite Materials
Ferrite is used as in many types of components. One of the best known AND least understood is the ferrite-based choke or suppressor. We're going to go over the high-level theory of how ferrites function in a suppression application. We will then go through some of the considerations that need to be taken when working with ferrite suppressors. This informative presentation will aid in being able to effectively implement ferrite as an EMI mitigation strategy.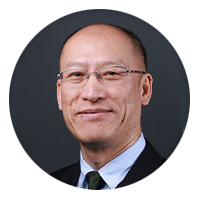 Ivan Xu
Senior Product Manager, Laird Performance Materials
WEBINAR: CoolZorb – Hybrid Materials to
Solve Both Thermal and EMI Problems
Laird Performance Materials, a Dupont company, will bring you a unique solution that can solve both thermal and EMI problems in widely used electronic devices for different industries such as datacom, telecom and automotive. The webinar will cover typical using scenarios, CoolZorb product portfolio, key properties, and benefits of applying the product in your applications. 



EMC Live Updates
We're still revving up for the program and will continue to flesh out the show's agenda and list of speakers in the coming weeks.
Sign up to receive to-the-minute updates about programming and other important event information.
Interested in Participating?
Are you EMC expert? Want to establish yourself as a thought leader in the field, or to share a new product or technique with your industry peers? Participating in EMC LIVE as a presenter is the perfect opportunity for you. We'd love to speak with you about it!
When you attend EMC Live, you'll be in great company with hundreds of other leaders in the industry.
Lockheed Martin
Honeywell
Bosch
General Motors
Cisco
Nokia Group
Washington Laboratories, Ltd
Rohde & Schwarz
John Deere
Wavecontrol
Philips Healthcare
Eurofins
Toyo Corporation
Google
Texas Instruments