THE EXPERIENCE
There's no better way to sail through the EMC testing stage than by arming yourself with up-to-date knowledge, tools, and preparation.
That's what EMC LIVE: Testing is all about. This free online event brings together a lineup of expert speakers to present on the most recent developments and innovations in EMC testing.
Topics include:
• Importance of in-house testing capabilities
• Multitone testing solutions and challenges
• Immunity testing for switched mode power supplies
• And more.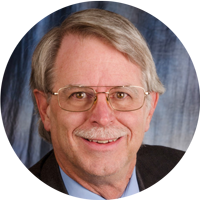 Kenneth Wyatt
Principal Consultant, Wyatt Technical Services, LLC
Sponsored by Rohde & Schwarz 
Keynote: The Importance of Developing an In-house EMC Test Capability for Benchtop Troubleshooting
Repeated EMC troubleshooting cycles at the EMC compliance test lab can increase costs and cause severe delays in product release. A simple set of tools allows bench top characterization and troubleshooting in-house, where expert resources can help in real time. This presentation shows how these tools can quickly evaluate and mitigate the top three EMC issues, radiated emissions, radiated immunity, and ESD.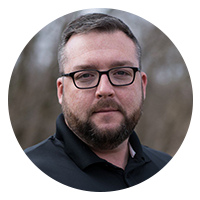 Dean Landers
Supervisor of Applications Engineering, AR RF/Microwave Instrumentation
Webinar: Applications of Multitone Testing and the Challenges With It
With the release of the 4th Edition of IEC 61000-4-3, multiple signal testing is now an accepted form of radiated immunity testing. This presentation will discuss the application of the new test method, how a Class A amplifier will behave when multiple signals are applied, and how to measure field during the test. This presentation will also discuss the challenges inherent to testing, how to mitigate them in certain scenarios, and what to do when you're out of ideas. The requirements of IEC 61000-4-3 will also be reviewed to provide a deeper understanding of the intent of the test method with multiple signals.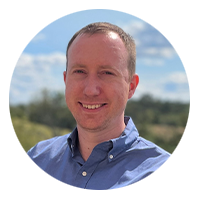 Tim Ingram
Applications Engineer, AR RF/Microwave Instrumentation
Product Demo: Multitone System Solutions
Traditional immunity testing is performed with a single-tone. While many EMC test laboratories still favor testing in the traditional manner, this process is very time-consuming and does not truly simulate real-world interference scenarios. Take a look at this product demo for a peek at the many benefits of performing multitone testing and the design approach behind it.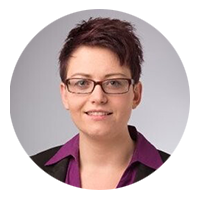 Josefine Lametschwandtner
EMC Engineer, RECOM Power
Webinar: Immunity Testing for SMPS
This webinar will focus on immunity testing of switched mode power supplies (SMPS), including a brief summary of the required standards while providing a greater understanding of the interconnections between them. There are three main types of EMC-immunity tests for SMPS:
1. Transients
2. High-frequency signals coupled over capacitive lines and radiated via antennas
3. How the power supply copes with grid voltage and disturbances
This webinar aims to leave you with an understanding of both the test procedures and physical phenomena, allowing you to be more prepared for immunity tests and certification. The webinar will conclude with a live measurement to demonstrate how to perform e.g ESD-Test. After which, there will be time for a Q&A session.
Note: ESD is only one of the three transients.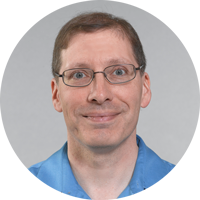 David Armitage
Manager of Engineering, Schaffner EMC
Webinar: Review of Conducted Emission Testing and EMC Filter Testing
This presentation will review what conducted emissions are and how to measure them. Then we will cover options to mitigate emissions, such as using an EMC Filter. Finally, we will take a closer look at the associated tests it's important to understand when using these components.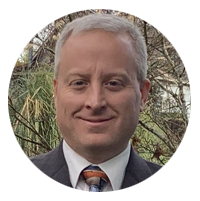 Chris Armstrong
Director, RIGOL Technologies USA
Webinar: RF Test Techniques to Simplify Compliance
EMC Compliance costs in time and resources contribute to uncertainty and difficulty in new product planning. Utilizing the best RF test techniques as you debug and refine products in development will help to simplify your compliance testing. Learn the methods we recommend for debugging through validation that can optimize your compliance process and reduce planning uncertainty. Using modern RF instrumentation with a variety of built-in test modes makes it possible to simplify your EMC compliance process quickly and affordably.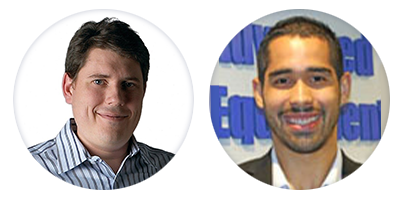 Jason H. Smith and Gabe Alcala
President/Engineer of Absolute-EMC and Business Development Manager of Advanced Test Equipment Corp.
Product Demo: HILO-Test CAR-SYS 14 Automotive Transient Test System
EMC test engineers looking for a cutting-edge automotive test system that generates a broad range of pulses and tests to ISO 7637 and other essential standards now can rely on the HILO-Test CAR-SYS 14. HILO-Test CAR-SYS 14 test systems are powerful, sophisticated, and easy to use, thanks to an LED touchscreen that allows for a level of interactivity directly the control panel that is impossible with older, industry-standard transient generators. Learn more about the HILO-Test CAR-SYS 14 from Jason Smith, President of Absolute EMC, a US sales distributor for HILO-Test, and Gabe Alcala, Business Development Manager at ATEC, a US rental distributor for HILO-Test.
The Orange Book of Knowledge, 9th Edition
AR products not only provide solutions to current problems, they're designed with an eye on the future to help you prepare for changing needs. As an industry leader, AR is building products that grow with you as your needs expand; giving you the resources to continually learn about the ever-changing standards and the demands of future test requirements.
EMC LIVE UPDATES
We're still revving up for the program and will continue to flesh out the show's agenda and list of speakers in the coming weeks.
Sign up to receive to-the-minute updates about programming and other important event information.
INTERESTED IN PRESENTING?
Are you EMC expert? Want to establish yourself as a thought leader in the field, or to share a new product or technique with your industry peers? Participating in EMC LIVE as a presenter is the perfect opportunity for you. We'd love to speak with you about it!
When you attend EMC LIVE, you'll be in great company with hundreds of other leaders in the industry.
Lockheed Martin
Honeywell
Bosch
General Motors
Cisco
Nokia Group
Washington Laboratories, Ltd
Rohde & Schwarz
John Deere
Wavecontrol
Philips Healthcare
Eurofins
Toyo Corporation
Google
Texas Instruments