THE EXPERIENCE
EMC LIVE: Mil/Aero is a one-day online learning event for engineers working in military and aerospace design.
Join hundreds of other EMC engineers working in the mil/aero industries for technical presentations featuring industry thought leaders. They'll cover topics like MIL-STD-461 and RTCA/DO-160 updates, design and testing for harsh environments, IoT applications in military systems, and more.
GUEST HOST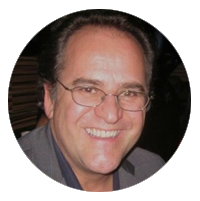 Mike Violette, President of Washington Laboratories
Mike is President of Washington Laboratories and Director of American Certification Body. He has over 35 years of experience in the field of EMC evaluation and product approvals and has overseen the development of engineering services companies in the US, Europe, and Asia. He is a Professional Engineer, registered in the State of Virginia. He has given numerous presentations on compliance topics and is a regular contributor to technical and trade magazines.
Steve Ferguson
Keynote: EMC Product Life Cycle Considerations
MIL-STD qualification programs require life cycle considerations to verify that equipment will endure the various aspects of operation throughout the long-term usage from manufacturing to disposal and EMC is included in that requirement. This cradle-to-grave need keeps EMC engineering activities active for the entire life cycle.
Steve Ferguson discusses the various elements associated with a produce life cycle as it applies to EMC outlining methods to make your life cycle support meet the needs and worth the effort expended in this support. MIL-STD-464 and MIL-STD-464 cite requirements for life cycle considerations but omit detailed guidance for dealing with the product once the qualification test phase completes.
Steve looks at these elements as an introduction to our day of MIL-Aero themed discussions on EMC from our speakers.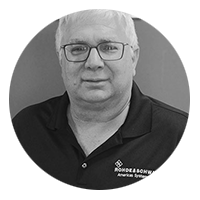 Jeff Salamon
Technical Webinar: Ten Reasons it May Be Time To Update Your MIL-STD-461G Test Capabilities
Have you ever wished to improve your accuracy AND reduce test times? Do measurement errors sometimes result in having to redo a whole day of testing? The growing complexity of electronic devices within both military and commercial products has led to a significant increase in failure rates during EMC conformance testing. Could your test lab benefit from modern EMI test solutions that may better help to troubleshoot failures?
This webinar presents 10 reasons that it might be time to update your current solution. These are practical reasons that are improving test results and test times, not new regulatory mandates. A wide range of topics is discussed including the benefits of modern EMI receivers, a variety of automation techniques to reduce everyday errors, plus a variety of advances in susceptibility testing.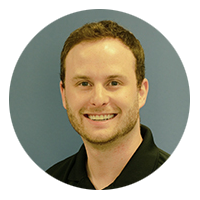 Jeremy Cline
Product Demo: Solving Fundamental Challenges in Compliance EMC Testing
This session will first provide an overview of R&S EMC Test Receivers, then explore what it means to be fully compliant to the CISPR 16-1-1 standard. There are several key challenges when performing compliant measurements, and the session will conclude with a practical demo showing how time domain scan and pre-selection help solve these challenges.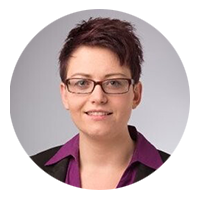 Josefine Lametschwandtner
Technical Webinar: Approaches to a Clean SMPS
This webinar is setup in 3 parts. At the beginning, the focus will be on where EMC Issues in emission can have its source.
This will be followed by information about several mitigations that can be easily combined. You will get information about using a PFC a which types are available, Filtering and its pitfalls, snubber, controlling mechanism, technologies like spread spectrum, and you will get an idea of what you have to be careful when creating the layout.
The seminar shows different approaches to meet the emission requirements using switched mode power supplies. Dependent on the reason of high emission, some mitigations may be more efficient than others, but in the end it won't be one single mitigation, but a set of remedial actions necessary to meet the requirements.
Finally, this Seminar contains a life measurement to make it more vivid and to show the effect of common mode noise, caused by the coupling mechanism against a metallic structure and against PE.
This can be very tricky, as you very often do not see the "physical" connection, but over parasitics, this coupling mechanism causes problems.
If you have further question, you will have the chance to ask questions afterwards.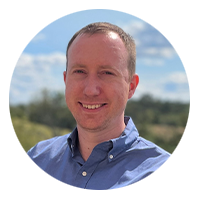 Tim Ingram
Technical Webinar: How to Generate Massive Field Levels for Radiated Susceptibility
We will examine some examples of test standards that require massive fields to be generated for a test. Important performance characteristics of the test facility and test equipment will be discussed to ensure the safety of personnel and equipment. Then, we will take a dive into some other considerations, possible issues that may be encountered, detail an ideal test setup and discuss the test execution.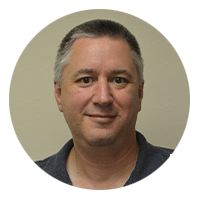 George Barth
Product Demo: Customized Systems
AR has put together a group of standard systems based on popular test standards. These standard systems often act as a starting point for defining customized systems based on many inputs including: the multiple tests that may need to be performed, the test environment available, customer preferences of equipment, test methods, budgets, etc. 
This presentation will discuss the process of defining custom systems that not only meet the minimum requirements but maximize performance and customer satisfaction.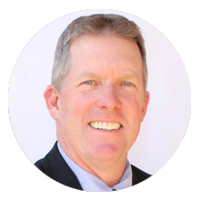 Scott Lindberg
Product Demo: Add EMI Mitigation to Your Connector in Seconds – Up to 40GHz with EESeal+™
Quell's "NEW" EESeal+™ Inserts for connectors add EMI/RFI and Transient protection to your standard connectors in seconds. The patented EESeal+™ uses highly conductive silicone rubber to create a complete ground plane inside the connector which gives EESeal+™ lower inductance. This lower inductance, along with discrete capacitors and/or integral capacitors, allows for EMI noise mitigation up to 40GHz+. Typical applications are Military/Defense, Aerospace, and more. "Free" custom samples can be designed and shipped in as little as 48 hours!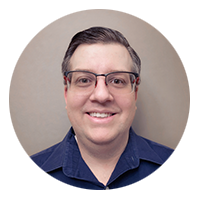 Kevin Enser
Technical Webinar: Common Mode Choke Design & Material Selection
The common mode choke is a critical component in electromagnetic interference filtering. The magnetic material selected is commonly overlooked and is often not evaluated against application requirements. This webinar investigates the relationship between magnetic material properties and filtering performance. Multiple materials and winding configurations were tested across frequency and temperature. Test results are provided, analyzed, and compared with material property curves. The results provide a deeper understanding of magnetic materials enabling component optimization.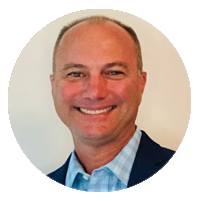 Jon Buchwald
Product Demo: SnapShot® Board Level Shielding – Solving Many of Today's EMI Shielding Challenges
This webinar will demonstrate how a novel use of solder spheres as an attachment mechanism for a unique board level EMI shield solves many of the short comings of traditional, board level shielding cans. Specifically, XGR's solder sphere system addresses the inability to inspect and re-work, poor co-planarity, and penalizing board real estate requirements. The result is an extremely rugged, durable, and lightweight shielding solution for demanding Military and Aerospace applications.
EMC LIVE UPDATES
We're still revving up for the program and will continue to flesh out the show's agenda and list of speakers in the coming weeks.
Sign up to receive to-the-minute updates about programming and other important event information.
INTERESTED IN PRESENTING?
Are you EMC expert? Want to establish yourself as a thought leader in the field, or to share a new product or technique with your industry peers? Participating in EMC LIVE as a presenter is the perfect opportunity for you. We'd love to speak with you about it!
When you attend EMC LIVE, you'll be in great company with hundreds of other leaders in the industry.
Lockheed Martin
Honeywell
Bosch
General Motors
Cisco
Nokia Group
Washington Laboratories, Ltd
Rohde & Schwarz
John Deere
Wavecontrol
Philips Healthcare
Eurofins
Toyo Corporation
Google
Texas Instruments