EMC LIVE Fundamentals hosted by Interference Technology is a free online learning event for EMC design and test engineers across various applications.
Topics include shielding and absorbing to mitigate EMI, EMI design considerations, ferrites for EMI suppression, selecting and working with chokes, and more. Catch up on the latest EMC updates.
Whether you're just getting started in the world of EMC or you're a seasoned pro looking to brush up on the basics, EMC LIVE Fundamentals has you covered.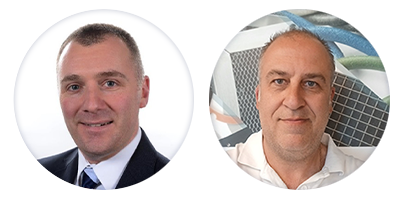 Sam Robinson Beng (Hons) MIET | Kevin Worthington
Account Manager, TE Connectivity | Account Manager, TE Connectivity
  WEBINAR: Key EMC Design
Considerations to Maximize
Performance and Compliance
Electromagnetic Interference is a form of pollution that can affect electronic equipment that is not protected from it. Think of it as Electromagnetic smog. EMI can cause effects ranging from annoying noises on your car radio to serious accidents when safety critical equipment is caused to malfunction.
Requirements for RFI/EMI shielding continue to grow, as many more electronic devices and systems are now entering the market making our world an ever more crowded electronic environment. For that reason, it is critical to make the correct choice of conductive EMI gasket to ensure good performance in both EMC and environmental fields. There are key considerations to address your unique EMC challenges and to ensure you are selecting the best product for your application.
In this webinar, our industry experts will share an introduction to EMI and EMC followed by some of the EMI Shielding growing challenges. Our experts will highlights some of the key design considerations around EMI shielding and finally offer solutions available to choose from.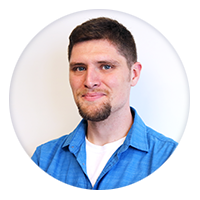 Michael Arasim
Lead Product Manager, Fair-Rite Products Corp.
PRODUCT DEMO: Ferrites for EMI Suppression
In this seminar, we will cover the use of ferrite cores for the suppression of unwanted EMI. We will take a look at what a soft ferrite core is, what types of cores exist, what types of ferrite materials are offered and how they work to mitigate EMI/RFI. Next, we will take a look at some the considerations that need to be taken when selecting and using a ferrite core. Combined, this will allow for the successful use of ferrite as a method (or part of a method) of attenuating noise.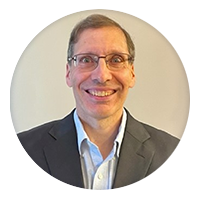 David Armitage
Components Engineering Manager, Quality Manager, Schaffner EMC
WEBINAR: Chokes: A Review Of Their
Use, Design, Parameters And Material 
This discussion will examine what to consider when selecting and working with chokes. We will review different core material, its frequency response and various parameters to keep in mind.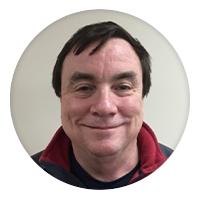 Paul Dixon
Staff Scientist, Laird Performance Materials
WEBINAR: Using Shielding and
Absorbers to Mitigate EMI
This talk will define Electromagnetic Interference (EMI) and explain how to use shielding and absorber material to reduce it. Key properties of shielding solutions will be defined. Electromagnetic properties of absorber materials will be defined. When to choose shielding vs absorbers (or shielding plus absorbers) will be discussed. Several real world examples of EMI will be discussed including how best to mitigate EMI.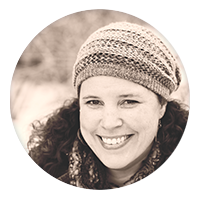 Tracey Vincent
CST Analyst, Adaptive Corporation
WEBINAR: Re-Examining EM Fundamental Properties With The Help Of Simulation
With curiosity and an open mind this webinar revisits fundamental topics and challenges our basic assumptions about Electromagnetics and everyday EMC phenomenon. Starting with a ferrite bead choke – does it really block unwanted signals? For that matter, do we really understand Inductance and what physical attributes impact inductance? Bring your skills because there will be a quiz! The scope is then broadened to explore how power is transferred and from that understanding how the skin effect comes into play? What is the skin effect really? Having a strong understanding of the physical RF world and therefore interpreting EMC results rests on our assumptions. During this webinar simulation is used to illuminate the underlying physics of these topics.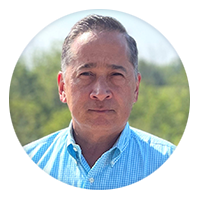 Dale Hauck
Applications Engineer, AR RF/Microwave Instrumentation
WEBINAR: AR's New S1G6C RF Power Amplifiers
The new S1G5C amplifiers from AR are solid-state, Class A design, self-contained, air-cooled, broadband power amplifiers designed for applications where instantaneous bandwidth, high gain, and linearity are required. With an operating bandwidth of 1.0 – 6.0 GHz, these amplifiers' power output ranges from 30 Watts to over 1 kilowatt. Protection from input overdrive beyond 0 dBm is provided as well as protection from various failure conditions including over-temperature and power supply faults.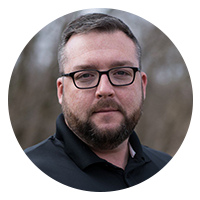 Dean Landers
Supervisor of Applications Engineering, AR RF/Microwave Instrumentation
WEBINAR: A Walk in the Park: EMC Compliance
In the manufacturing world, compliance testing is often thought at one of the last steps, and often too late, in the process to consider. The goal of this discussion is to make product compliance feel like it's a "walk in the park"; from early product conception to sustaining engineering. We will discuss product compliance and the simple approach to each and every step.
EMC LIVE™ UPDATES
We're still revving up for the program and will continue to flesh out the show's agenda and list of speakers in the coming weeks.
Sign up to receive to-the-minute updates about programming and other important event information.
INTERESTED IN PRESENTING?
Are you EMC expert? Want to establish yourself as a thought leader in the field, or to share a new product or technique with your industry peers? Participating in EMCLIVE as a presenter is the perfect opportunity for you. We'd love to speak with you about it!
When you attend EMC LIVE, you'll be in great company with hundreds of other leaders in the industry.
Lockheed Martin
Honeywell
Bosch
General Motors
Cisco
Nokia Group
Washington Laboratories, Ltd
Rohde & Schwarz
John Deere
Wavecontrol
Philips Healthcare
Eurofins
Toyo Corporation
Google
Texas Instruments