What's EMC LIVE: Automotive?
EMC LIVE: Automotive is a free online event that brings together a lineup of expert speakers to present on the most recent developments and innovations in automotive EMC.
Join hundreds of other EMC engineers to attend technical presentations featuring industry thought leaders.
The event covers topics like autonomous and electric vehicles, standards for automotive products, EMC theory and product design, and more.
Want to kick your automotive EMC knowledge into high gear? The entire event is now available to watch on demand!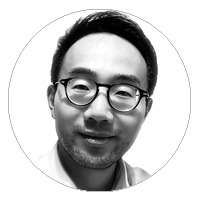 DR. MIN ZHANG
KEYNOTE: Fast Circuits for Fast Cars
A Review of Fast Switching Circuit Boards and their EMC Impact on Electric Vehicles
When electronic devices get switched faster, they create more Electromagnetic Interference (EMI). In a typical modern electric vehicle, fast switching events can be traced to modules such as powertrains, DC-DCs, onboard-chargers (OBC), high voltage junction boxes, and more. In this presentation, Dr. Min Zhang gives an overview of fast switching circuit boards and their EMC impact at the vehicle level. Design and troubleshooting techniques are introduced to help automotive engineers solve their EMC problems using the most cost-effective solutions.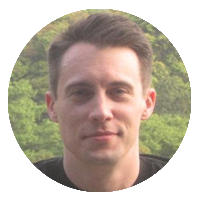 ERIC TRANTINA
Higher Frequency ADAS Radar
The EMI, Thermal Mitigation, and Dense Design Challenges Lying Ahead
for Automotive Component Suppliers
With ADAS radar frequencies tripling to 77 GHz from 24 GHz, automotive design engineers immediately understand that an immediate and optimal response to emerging technological trends is mandatory. Higher data rate, reduced package size, and demands for greater functionality are trend lines here to stay. All affect decision-making. All contribute to an ever-growing list of energy management issues including higher frequency EMI, near field EMI, and greater thermal density. Heat and EMI are increasingly interrelated. Examine what you can do to correctly predict system performance with the help of computer modeling. It can lead to correct choices or even space-saving multifunctional EMI and thermal protective materials now answering the call for help. Planners need correct answers because the data rate of digital signals translates directly to the frequency of EMI radiation. Are you addressing EMI and heat as interrelated challenges?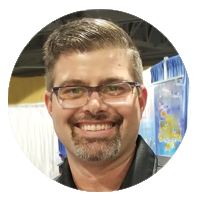 STEVE FRIERSON
PRODUCT DEMO: Automotive Testing Utilizing a Portable Vibrating Intrinsic Reverberation Chamber (VIRC)
This presentation will demonstrate how our unique portable RF shielded enclosures provide an ambient-free environment to facilitate Reverberation testing of automotive devices and vehicles. Our Portable Vibrating Intrinsic Reverberation Chamber (VIRC) provides the ultimate in performance, cost, and portability benefits for reverberation testing applications including CISPR- 25 pre-compliance in house EMI/EMC analysis, thereby streamlining the compliance testing process.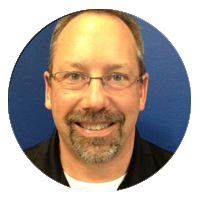 MARK MILES
Everything You Need to Know About Chambers for Automotive EMC Testing
Anechoic chambers are necessary for many of the tests involved in automotive EMC testing. We will be looking into what is needed in today's automotive EMC Chamber and discussing Shielding Effectiveness, how to properly size a chamber, 40 GHz performance, and other topics that could affect accreditation. Elements sometimes overlooked will also be identified, such as fire detection & suppression and door maintenance.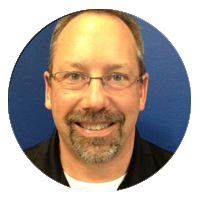 MARK MILES
PRODUCT DEMO: AR Automotive EMC Chambers
Automotive electronics developments have impacted automotive EMC testing by exposing higher frequency RF technologies to the lab. AR is making this easier for the lab and Test Engineering by bringing state-of-the-art shielding capabilities to their product line-up by joining forces with Comtest, a leader in shielding technologies and RF absorber techniques. In addition to being a technology leader, AR is now a full-service EMC solution provider. We will discuss how AR chambers use the latest in RF technologies to make testing repeatable, reproducible, and safe from 10 kHz to above 40 GHz to support these new technologies in ways that legacy shielding could not.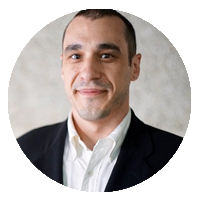 ZACHARIAH PETERSON
Advances and Challenges in Automotive Radar Module Design
Radar modules used in new automobiles have seen many advances at the chip level, board level, and signal processing level. Newer modules face multiple challenges related to increasing point cloud density, prevent on-module and inter-module interference, and coexistence with other wireless protocols, particularly as 5G rollouts get pushed into higher frequencies. This presentation will review recent advances in automotive radar design with an eye towards EMI suppression, as well as advances in other design aspects that have helped increase accuracy in these systems. Finally, some newer design paradigms will be presented with an eye towards EMI suppression in car radar modules.
EMC LIVE UPDATES
We're still revving up for the program and will continue to flesh out the show's agenda and list of speakers in the coming weeks.
Sign up to receive to-the-minute updates about programming and other important event information.
INTERESTED IN PRESENTING?
Are you an EMC expert? Want to establish yourself as a thought leader in the field, or maybe you have a product or technique you're eager to share with your industry peers? Participating in EMC LIVE as a presenter is the perfect opportunity for you. We'd love to speak with you about it!
When you attend EMC LIVE, you'll be in great company with hundreds of other leaders in the industry.
Lockheed Martin
Honeywell
Bosch
General Motors
Cisco
Nokia Group
Washington Laboratories, Ltd
Rohde & Schwarz
John Deere
Wavecontrol
Philips Healthcare
Eurofins
Toyo Corporation
Google
Texas Instruments