New Single Band Amplifier Covers 6 to 18 GHz Frequency Band
Overview:
AR's new 20S6G18A is a self-contained, air-cooled, broadband, Class A solid-state amplifiers designed for applications where instantaneous bandwidth, high gain and linearity are required. When used with a sweep generator, will provide a minimum of 20 watts of RF output power instantaneously from 6 to 18 GHz. This amplifier is suitable for radiated immunity testing, TWTA replacements, and EW applications.
Q&A
The following question was asked during the live presentation. Click on the question to view the answer.
Please indicate examples of applications where these new amplifiers can be used?
Applications include:
LTE Laboratory testing
Broadband jamming
Public safety and military communications
Test and mesurement
RF susceptility testing
EW simulation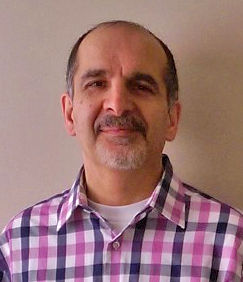 Elias graduated from Pennsylvania State University in 1984 with a Bachelor of Science in Electrical Engineering. He has worked at Optimax/Alpha Industries, Phoenix Microwave and Ericsson prior to joining AR. Throughout his career he has been involved with Solid State, RF and Microwave Amplifier designs for the Military and Wireless Base Stations. In 1991, he received his Master's Degree in Engineering Science from Penn State University.
During the last 10 years at AR, Elias has been involved in the design of the 4-18GHz and 1-6GHz Single Band Solid State Amplifiers. He is currently the Supervisor of the Microelectronics (MET) Design Team, working on a Solid State 1-18GHz One Band Assembly Amplifier, using state of the art technology, pushing the technology boundaries, to replace TWT Amplifiers for the EMC market.