The Keys to Innovation: Priming Your Brain to Percolate Brilliant Ideas
Overview:
The route from problem to solution is a swirling path with Aha! moments lighting the way. In this presentation, we examine the neural processes that percolate insights into consciousness: the physics of lateral thought, the power of perspective, the value of novelty, and how your brain selects and rejects ideas before you're even aware of them. Then we turn to methods that can prime our brains to solve the challenges that we face as individuals as well as those that we face together.
Who Should Attend?:
Everyone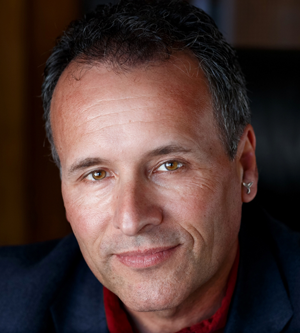 Ransom Stephens, Ph.D., is a scientist and technologist. As a research scientist he collaborated on major discoveries at international labs before joining the private sector. He has worked in high tech research, development, and marketing. He's written hundreds of articles on subjects ranging from neuroscience to quantum physics to parenting teenagers and two novels, The God Patent and The Sensory Deception (both from 47North). His new book, The Left Brain Speaks but the Right Brain Laughs (Viva Editions, 2016), is an edgy, somewhat irreverent, accurate look at the neuroscience innovation in art and science. Ransom has given thousands of speeches across the US, Europe, and Asia and has developed a reputation for making complex topics accessible and funny.