EMI Pre-Compliance Troubleshooting for R & D Engineers
Overview:
EMI is generally thought of as the last hurdle in new product development. Compliance lab approval is one of the last things a design team needs before going to market, but EMI troubleshooting is considerably more efficient when considered earlier in the design process. RIGOL will discuss techniques for EMI Pre-Compliance design evaluation refined over years of leading the industry in affordable solutions. This includes visual examples of how we identify and analyze design problems that cause EMI.
Who Should Attend?:
Engineers interested in getting ahead of EMI issues with a more efficient approach to troubleshooting their next project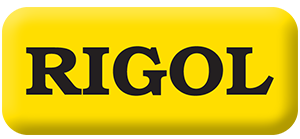 Chris Armstrong is the Director of Product Marketing & SW Applications at Rigol Technologies North America. Chris brings more than 15 years of experience in test & measurement from sensitive measurement applications to multipurpose benchtop test to integrating complete systems controlling instrumentation across a number of platforms. Chris has obtained a Bachelor of Science in Computer Science & Engineering from the University of Toledo and an MBA from Case Western Reserve University.
Q&A
The following questions were asked during the live presentation. Click each question to view its answer.
With the one probe, were you injecting a signal?
Yes, the probe was connected to an RF signal generator and injecting an intense field in a very localized section of the board.
What were the changes that were made to the PCA to reduce the emissions by 20 dB?
This was a demo environment/experiment…not sure exactly what changed. Obviously in real-world environment, shielding, clock speeds, component selection and power can all have an impact.
To test for radiated immunity pre-compliance, what do you suggest we should set the signal generator amplitude level to? (To test for e.g. 10 V/m)
For immunity testing, we suggest typically using the highest power output available and then modulating the amplitude with our near-field probes. Obviously, with a calibrated antenna you could calculate the power needed for 10 V/m. Power capability depends on the instrument but also whatever antenna or probe you are using to transmit the power. Once you detect problems, you can then back the power down to see how big of an issue it may be.
To measure radiated emissions against limits, I would need antennas with known factors, yes? How could I do this inexpensively, or how much would I budget for this equipment in addition to the cost of the analyzer? Or is there a way to estimate the far-field emissions using near-field probes?
There is no easy way to correlate near-field probes to far-field limits. I'd suggest that if you want to test directly relative to limits you should look for far-field antennas in your price range. There are many types of antennas with a variety of capabilities and price points.
How do you quantify the v/m using a probe?
We've measured the E-field intensity using a field probe. The V/m can vary from 1 to 10 V/m, depending on the H-field probe diameter and whether you're using an E-field or H-field probe.
How are you correlating near-field probe stimulus to absolute field levels used in compliance testing?
You can't really. We use near field probes in a pre-compliance model. Once you move to the final compliance lab, far-field antennas would be used.
Does it matter if the power line is DC from batteries?
Every aspect of a component's design can and will affect EMI. I would have to know more about your board and perform some test to know for certain. Using batteries as a power source limits your need to do power line conducted emissions, but it can still have radiated emissions issues. It is also common for other cable connections, like a USB cable, to have an outsized impact on radiated emissions, and these can affect the other device on the other end of the cable.