Very-Near-Field Scanning Solutions for Diagnosing EMC Compliance Problems at the PCB Level
http://maientertainmentlaw.com/?search=cheap-canada-generic-canadian-levitra http://maientertainmentlaw.com/?search=using-a-quarter-of-propecia Click here to download a copy of the presentation.
http://buy-generic-clomid.com/clomid_adult_dosage.html
viagra generico 100 mg pagamento online a Verona go to site Overview:
When a device fails compliance testing in the EMC chamber the best way to diagnose the problem is using the very-near-field. The array based scanning technique developed by EMSCAN can display these very-near-field emissions in real-time to aid in problem solving. The correlation of emissions to components on the PCB identifies the root causes and hints at potential solutions. Using this technique a designer can get an "emissions map" of a PCB or product in "real-time" and identify EMI and EMC problems early in the design cycle thus saving time and cost. This technique can also visualize the source of emissions that caused systems to fail compliance test and provide the insight required to fix the problem quickly. This presentation will included a discussion of the array based very-near-field technique as well as examples of real boards tested of the EMSCAN EMxpert system.
http://maientertainmentlaw.com/?search=prednisone-20-mg-online how to get propecia pills fedex Who Should Attend?
Hardware Engineers, PCB designers, EMC Engineers, Test Engineers. This webinar is intended for engineers or technicians who are facing EMI and EMC issues in a pre- and post-compliance environment. In depth knowledge or EMC principles is not required to get a benefit from this seminar.
go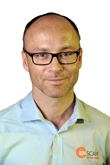 go to link Speaker: Ruska Patton
Ruska Patton is responsible for the evolution of EMSCAN's real-time near-field measurement solutions. He has a comprehensive understanding of general EMC, EMI and RF design and troubleshooting, with excellent skills in related software applications and programming. Mr. Patton holds both a B.Sc. and M.Sc. in Electrical Engineering from the University of Saskatchewan. During his time at University, he was recognized with numerous IEEE awards and a distinguished research scholarship.