Siglent presents – SSA3000X Spectrum Analyzer – Small, Lightweight & User-friendly
Download slide presentation here.
Overview:
Siglent's SSA3000X family of spectrum analyzers offer a frequency range of 9 KHz to 2.1 GHz / 3.2 GHz. With their light weight, small size, and friendly user interface, the SSA3000s present a bright easy to read display, powerful and reliable automatic measurements, and plenty of impressive features. With its available EMI option, the SSA3000X utilizes a Quasi-Peak detection circuit and the standard EMI filters used in the IF section. When used with its free EasySpectrum software, the user is guided through the Pre-Compliance steps of error corrections, setting testing limits, pre-scan / peak search, final test, and report generation.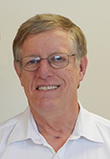 Presenter: Steve Barfield
Steve Barfield has been involved with electronic test and measurement instrumentation since starting his career at Hewlett Packard in 1978 where he started as a Field Engineer in both Dallas and Houston.. Since that time he has worked with distributors for Agilent, Tektronix, Fluke, Keithley, and many others as well as serving as the first Sales Manager for Rigol in North America.
The following are questions presented to the speaker by the attendees during the webinar, along with answers to each.
Can you show or discuss some of the peripherals available?
Answer: Peripherals / accessories of the Siglent SSA3000X series of spectrum analyzers include 4 options:
Tracking Generator (TG-SSA3000X)
EMI Measurement Kit – Includes Quasi-Peak Detector and special EMI filers in the IF (EMI-SA3000X)
Reflections Measurement Kit (Includes firmware license for semi-automatic error correction / normalization and conversion to VSWR. (Refl-SSA3000X)
Advanced Measurements Kit – Includes automatic measurements for
– Channel Power
– Adjacent Channel Power Ratio
– Time Domain Power
– Occupied Bandwidth
– Includes Waterfall Display
(AMK-SSA3000X)
Optional accessories include:
Utility Kit – N(M) – SMA(M) cable, N(M) – N(M) cable, N(M) – BNC(F) adapter X2, N(M) – SMA(F) adapter x 2, 10 dB attenuator (UKitSSA3X)
Near Field Probe Set )4 pieces, N(M) – SMA(M) adapter (SRP5030)
Reflectometer (1 MHz – 2 GHz, N(M) – N(M) adapter x 2 (RBSSAX20)
N-SMA cable (N-SMA-6L
N-N cable (N-N-6L)
N-BNC Cable (N-BNC-SCC)
Soft Carry Bag (BAG-SCC)
Please explain about the new tracking generator.
Answer: The initial models had a tracking generator that we felt need improvement. All Siglent SSA3000X spectrum analyzers currently shipping from the factory contains the new improved TG. The new TG improves than S/N ration – when using the TG – by approximately 10 dB. It also provides for a flatter output from the TG than the earlier units.
Can you show the save setting and screen save process?
Answer: To save a screen, decide whether the trace is to be viewed on a PC (BMP file) or on the analyzer itself (TRC file). You will need to choose the correct type of file to save the trace,
To save a file to a Flash Drive for viewing on a PC as a BMP file:
Insert a flash drive into the front USB port. Within several seconds the SSA3000X will recognize the drive and the flash drive icon will appear on the screen.
Push the <Save> key
A File menu will appear on the current. Using the cursors and control knob, choose the Flash Drive and then the FILE portion of the directory.
Choose file type from the menu TRC.
You may rename the file at this time if you prefer. Otherwise, it will default to the name shown.
Push SAVE on the menu and wait for the progress indicator to show that the file has been saved.
Remove the flash drive.