New Solutions for Affordable Pre-Compliance Testing
female viagra overnight delivery Download slide presentation here.
farmacia online viagra generico 25 mg a Firenze Overview:
Today RIGOL is demonstrating our approach to EMC PreCompliance testing. Our webinar on Tuesday will describe techniques and strategies for eliminating expensive late stage compliance challenges that affect your time to market. This demonstration program will utilize our spectrum analyzers, signal sources, software, and common accessories to complete radiated and immunity tests. Come see how the RIGOL portfolio can help you solve your pre-compliance challenges at an unprecedented price point.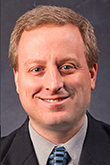 here Presenter: Chris Armstrong
Chris Armstrong is the Director of Product Marketing & SW Applications at Rigol Technologies North America. Chris brings more than 15 years of experience in test & measurement from sensitive measurement applications to multipurpose benchtop test to integrating complete systems that control instrumentation across a number of interfaces. Chris has obtained a Bachelor of Science in Computer Science & Engineering from the University of Toledo and an MBA from Case Western Reserve University.
http://maientertainmentlaw.com/?search=can-accutane-get-rid-of-blackheads The following are questions presented to the speaker by the attendees during the webinar, along with answers to each.
http://cinziamazzamakeup.com/?x=viagra-generico-25-mg-prezzo-a-Venezia Talk about near and far field emission correlations
Answer: Correlation is one of the most difficult aspects of radiated pre-compliance. There are some nice reference documents that discuss the topic on the internet. A good rule is to use the far field data to find the problem frequencies and then use the near field data over similar frequency ranges to help isolate the root cause of the EMI.
click Does your company sells the units directly to any customer or is a vendor required for the customer?
Answer: In North America, we have direct sales as well as distribution. To find out how to purchase Rigol products in your region, you can find geographic distribution here.
http://cinziamazzamakeup.com/?x=acquistare-vardenafil-Venezia May the customer be from any part of the world or there is any restriction to sell the units to any country?
Answer: The local distributor or Rigol office will be able to provide sales information for products that are available for sale in your geography.
Here is a link to the distributors.
http://maientertainmentlaw.com/?search=prednisone-20-mg-and-alcohol-consumption Does RIGOL manufacture real time spectrum analyzers also?
Answer: Not at this time. The DSA800 and DSA1000 series designs are swept superheterodyne.
click Does Rigol's software offer a DPX Spectrum feature that shows regularity of sporadic signals as different colors (similar to how the waterfall shows amplitude as colors)?
Answer: Not at this time. We are continually improving and enhancing our product line and will be sure to pass on your comments to our design team.