Ken and Jerry's EMC Product of the Year Show
Download slide presentation here.
Overview:
Join Ken Wyatt and Jerry Meyerhoff as they review this year's EMC Product of the Year entrants and announce the finalists and big winner. Don't miss this chance to see if your product or favorite is the 2016 EMC Product of the Year!

Speaker: Kenneth Wyatt
Kenneth Wyatt is President of Wyatt Technical Services LLC, and is the senior technical editor for Interference Technology. He holds degrees in EE and Biology from the University of California. For over 20 years, he worked as a senior EMC engineer for Hewlett-Packard and Agilent Technologies in Colorado Springs where he provided comprehensive EMC design and troubleshooting services. During that time, he managed the product compliance and environmental test lab and provided advanced EMC training and corporate leadership for EMC.
His specialty is EMI troubleshooting pre-compliance testing and is a co-author of the popular EMC Pocket Guide and RFI Radio Frequency Interference Pocket Guide. He also coauthored the book with Patrick André, EMI Troubleshooting Cookbook for Product Designers, with forward by Henry Ott. He is widely published and authored The EMC Blog hosted by EDN.com for nearly three years. Kenneth is a senior member of the IEEE and a long time member of the EMC Society. He may be contacted at ken@emc-seminars.com.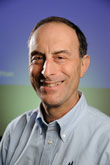 Speaker: Jerry Meyerhoff
Jerry Meyerhoff is currently the Principal Technologist of JDM LABS LLC, a consultancy he started in 2009 to assist clients in optimizing designs for EMC. He has enjoyed the privilege of successfully assisting dozens of clients across multiple industries and applications.
Previously Jerry was a Distinguished Member of the Technical Staff of Continental Automotive Systems, Deer Park, Illinois, acting as a group-wide consultant in EMC design. His prior 36 years with Motorola were focused on hardware design and development applied to radios, RF, analog circuits and digital microprocessor hardware, with increasing emphasis on EMC.
Jerry earned a BSEE in Communications Engineering from the University of Illinois at Chicago, with post-graduate RF design courses from IIT. Jerry holds 5 US patents and was a member of Motorola's Science Advisory Board Associates (SABA), an elected community of "thought leaders". He is active in his IEEE EMC Society Chicago Chapter and was an EMCS Distinguished Lecturer. Jerry was an instructor for the chapter's "Introduction to EMC" lecture- lab course through IIT. He is a founding member of the EMCS "Consultant's Tool-kit " Workshop since 2011. Jerry holds Amateur Radio call WA9FIY and particularly enjoys bicycle touring, challenge rides and civic advocacy.
Jerry may be contacted at: jerrymeyerhoff@ieee.org. His web site is: http://www.linkedin.com/in/jerrymeyerhoff/.