An Insider's View on the Changes to MIL-STD-461G
Click here to download a copy of the presentation.
Overview:
MIL-STD-461G was released to the public in December of 2015 with sweeping changes to the EMC test standard. This webinar is more than a simple laundry list arrived at by performing a side-by-side "F" vs. "G" comparison. Instead, it is an insider account into the issues with which the Tri-Service Working Group (TSWG) was grappling, and the thought processes behind the changes, as well as, of course, the changes themselves. It also lists some of the issues brought to the table that were not incorporated in MIL-STD-461G, and why.
Who Should Attend?
Design engineers, test technicians, and test engineers who work on the design, test and certification of products for MIL-STD-461.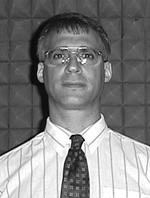 Speaker: Ken Javor
Ken Javor has worked in the EMC industry for thirty years. He is a consultant to government and industry, runs a precompliance EMI test facility, and curates the Museum of EMC Antiquities, a collection of radios and instruments that were important in the development of the discipline, as well as a library of important documentation. Mr. Javor is an industry representative to the Tri-Service Working Groups that write MIL-STD-464 and MIL-STD-461. He has published numerous papers and is the author of a handbook on EMI requirements and test methods.
The following is a comment to the speaker by an attendee during the webinar, along with the response from the presenter.
Wood should not be used to raise the cables as some woods are conductive and will affect the setup.
Answer: I know that wood vs. foam is a molehill that has been expanded to a mountain in the OATS/SAC/FAC three, five and ten meter site world of testing. But in the one-meter world of vehicle testing, not just military, but commercial aerospace (RTCA/DO-160), automotive (CISPR 25),and various derivative space EMC standards, such as AIAA S-121, the wood vs. foam performance issue doesn't even rise to the level of a molehill. In a set-up where the room anechoic performance is unspecified except as that of the bulk absorber material itself, not as installed, the composition of the cable standoff (other than non-conducting) is immaterial. And no wood is a conductor compared to 377 ohms, it is just that the water content can vary and cause more absorption in one type than another. One exception is a reverberation test. In that case, foam is better than wood because it doesn't absorb any rf. But even there, I see no call-out of foam or prohibition of wood standoffs in either MIL-STD-461 RS103 alternative reverb procedure or in RTCA/DO-160 RE or RS reverb tests.