For more than 80 years, Rohde & Schwarz has stood for quality, precision and innovation in all fields of wireless communications. The privately owned company is strategically based on four pillars: test and measurement, broadcasting, secure communications, radiomonitoring and radiolocation. The electronics group, headquartered in Munich (Germany), has a global presence and is among the world market leaders in all of its business fields.
AR Competitive Edge products supply a multitude of unique RF solutions to companies around the world. Our limitless support and service network reaches the far corners of the globe. When companies purchase from any AR company they have the peace of mind that comes from knowing that we will be there to provide cost effective solutions and help with any problems that may arise today, tomorrow or in the future.
Keysight Technologies (NYSE:KEYS) is a global electronic measurement technology and market leader helping to transform its customers' measurement experience through innovations in wireless, modular, and software solutions. Keysight's electronic measurement instruments, systems, software and services are used in the design, development, manufacture, installation, deployment and operation of electronic equipment.
ETS-Lindgren is an international manufacturer of components and systems that measure, shield, and control electromagnetic and acoustic energy. The company's products are used for electromagnetic compatibility (EMC), microwave and wireless testing, electromagnetic field (EMF) measurement, radio frequency (RF) personal safety monitoring, magnetic resonance imaging (MRI), and control of acoustic environments.
CST develops and markets high performance software for the simulation of electromagnetic fields in all frequency bands. Its success is based on the implementation of leading edge technology in a user-friendly interface. CST's customers are market leaders in industries as diverse as Telecommunications, Defense, Automotive, Electronics, and Medical Equipment. Today CST employs 260 sales, development, and support personnel, and enjoys a leading position in the high frequency 3D EM simulation market.
Narda Safety Test Solutions is the worldwide leader in Research & Development of EMF measuring equipment and holds 95% of all patents for EMF measurement. Our enterprise was created in 2000, when Narda, a Division of L-3 Communications based in New York, acquired Safety Test Solutions, a product group of Wandel & Goltermann.
A.H. Systems has been established since 1974 and manufactures a complete line of affordable, reliable, EMI test equipment. Our individually calibrated EMI Test Antennas, Preamplifiers, Current Probes and Low-Loss Cables satisfy many test standards including CISPR, MIL-STD, FCC, EN, VDE, IEC and SAE. With a wide variety of mounting configurations, we can also offer tripods and accessories that compliment other EMI testing equipment used to complete your testing requirements. We are also committed to providing all of our clients with no cost prompt and professional technical support. Manufacturing high quality products at competitive prices with immediate shipment plus prompt technical support are our goals to improve the quality of your testing requirements.
Founded in 1872, TÜV Rheinland is a global leader in independent testing, inspection, and certification services, ensuring quality and safety for people, the environment and technology in nearly all aspects of life.
As leaders in the EMC industry since 1954, we at Elite take pride in the capabilities of our chambers and equipment, as well as, pride in our staff's depth of knowledge and dedication to our customers. If accuracy, efficiency, and cost-effectiveness are things that you look for in EMC and Environmental Testing and Certification, think Elite.
Since 1989, WLL has been providing EMC, Wireless, Product Safety and Environmental test and measurement, product compliance and engineering solutions to the Telecommunications, Medical, Industrial, Consumer and Aerospace/Defense sectors. Our test laboratories specialize in EMC, EMI, RF, Product Safety testing, Environmental testing, and EMC compliance engineering.
EMC FastPass's sole mission is to help electronic design companies get through EMC and RF certifications faster and cheaper.
EMC and Test & Measurement Solutions For the South (Texas, Louisiana, Arkansas, Oklahoma)
Würth Elektronik operates internationally with its three company areas in various markets: Electronic & Electromechanical Components; Circuit Boards; Intelligent Systems.
Media Sponsors / Additional Support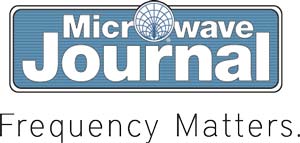 Since 1958, Microwave Journal has been the leading source for information about RF and Microwave technology, design techniques, news, events and educational information. We annually organize and run European Microwave Week plus the M2M Zone and RF/Microwave Pavilions at CTIA International.

Design World is focused on serving the OEM machine builder, design engineer, and engineering manager. Design World delivers relevant editorial content and the most up-to-date supplier product and technology releases. DW also provides 3D CAD models, industrial videos, product selector tools, calculators, podcasts, webinars, industrial news, and targeted engineering resources by product and technology both in print and online.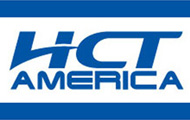 Premier industry choice for global Product Compliance, Wireless Testing & Certification Services. Specializing in Certification to the Wireless / RF Standards of the FCC in the US. KC Standards for Korea Radio, Industry Canada Radio Standards & ETSI Standards for the CE Mark.