Roundtable: Analog RFI Immunity Challenges
Overview:
RF interference with analog op amps has become a significant problem with the advent of the ubiquitous mobile phone and other RF services into the GHz range. Even op amps with a gain-bandwidth product of only one MHz can respond to RF signals at 2 GHz and above. Why this happens, even with voice frequency op amps, and some approaches to fixing the problem will be discussed.
Analog designers, IC designers, EMC engineers and technicians will find the presentation useful. You can expect to be able to troubleshoot and fix RF interference to op amp and similar circuits quickly and easily.
Moderator: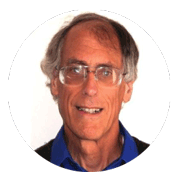 Doug Smith
Doug Smith is an EMC Engineer and owner of DC Smith Consultants. He runs a High Frequency Measurements Web page with monthly Technical Tidbit articles and a HF News email newsletter. He specializes in design and troubleshooting tips and techniques and has published over 200 technical and white papers.
Panelists:

Thomas E. Braxton, NCE
Tom Braxton has worked in the EMC industry for 34 years, currently as Project Engineer for Global Compliance at Shure Incorporated. He previously headed an EMC consulting practice and served for many years as a Member of Technical Staff at Lucent Technologies (previously AT&T Bell Laboratories).
Tom is a member of the IEEE EMC Society, and was General Chair of the 2005 IEEE International EMC Symposium in Chicago. He has authored a number of EMC-related papers published at international symposia and has taught numerous seminars and workshops. He is an iNARTE-Certified EMC Engineer and an iNARTE-Certified ESD Engineer. A graduate of Purdue University (BS-EET) and of the Illinois Institute of Technology (MSEE), Tom is also a licensed radio amateur (WB9VRW).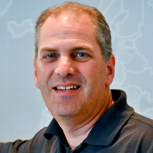 Mike Schnecker
Mike Schnecker has a BS from Lehigh University and an MS from Georgia Tech, both in electrical engineering. He has 22 years of experience in the test and measurement industry in applications, sales and product development roles, and has specialized in signal integrity applications including jitter using oscilloscopes and other instruments. Prior to joining Rohde & Schwarz, Mr. Schnecker held positions at LeCroy and Tektronix. While at LeCroy, he was responsible for the deployment of the SDA series of serial data analyzers.