Simulating and Resolving EMC/EMI Issues in Electric Vehicles
Overview:
The automotive industry is in an essential state of flux, with electronics transforming the automotive experience. Vehicle-to-Vehicle (V2V), Advanced Driver Assistance Systems (ADAS), autonomous driving, electric drive, and wireless charging are the driving forces of today's innovations. With a predicted 50% of the total automobile cost to come from electronics in the vehicle, it is critical to obtain optimized product designs within the tight constraints of costs and time to market.
This eSeminar will discuss the requirements coming from the new generation of vehicles. We will focus on the design and optimization of electronics, electric drive, and powertrain, for which electromagnetic (EM) simulation plays a key role. As all electronics have to comply with legal regulations, they must meet the Electromagnetic Compatibility (EMC) and Electromagnetic Interference (EMI) requirements and ensure the safety of the driver and passengers in the car. Using simulations for virtual prototyping and testing reduces costs and time to market while producing robust designs with regulatory compliance.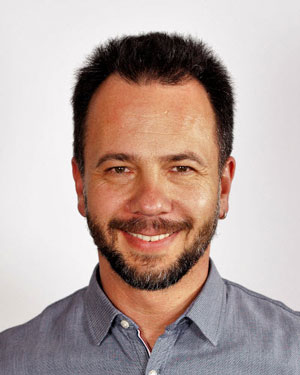 Dr. Matthias Tröscher
Business Development Executive, T&M, SIMULIA EMAG
Matthias Tröscher received his doctorate from the Johannes Kepler University Linz in 2000 for his work on radar warning systems carried out for BMW in Munich. His professional career began with the development of simulation software for analyzing PCBs and cable harnesses. He has worked at CST since 2009 and is currently the Business Development Manager for Germany, Austria, and Switzerland. In his new role as Business Development Executive for Transportation & Mobility, he is focusing on EM simulation in the automotive industry.
Tröscher is a member of the IEEE EMC Society and is Vice Chair of the IEEE German EMC Chapter and Chair of the IEEE Technical Committees TC-9 for Computational Electronics.